Lok Sabha elections: Congress names 12 more candidates; fields Kamal Nath's son Nakul from MP's Chhindwara
The Congress Thursday announced 12 more Lok Sabha candidates from Madhya Pradesh which included Nakul Nath, son of Chief Minister Kamal Nath. Nakul Nath will contest from his father's constituency, Chhindwara.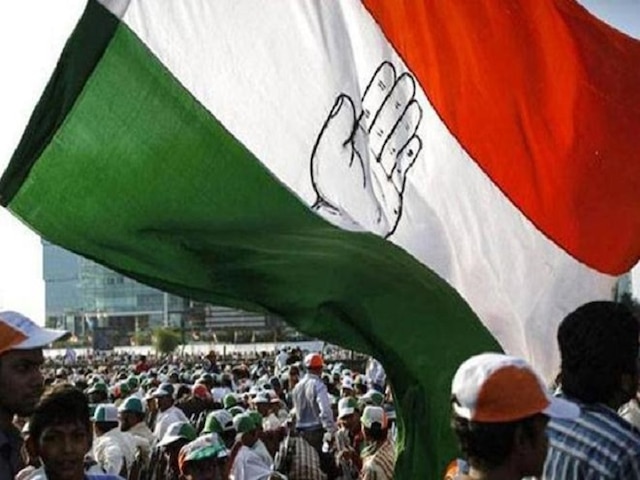 BHOPAL: The Congress on Thursday released its second list of candidates for 12 seats in Madhya Pradesh, fielding Chief Minister Kamal Nath's son Nakul Nath from Chhindwara. Polling for Lok Sabha elections in Madhya Pradesh will be held in four phases during April 29--May 19 period.
The party has put up Prabhu Singh Thakur from Sagar, Pratap Singh Lodhi from Damoh, Raja Ram Tripathi from Satna, Sidharth Tiwari from Rewa, Ajay Singh from Sidhi, Vivek Tankha from Jabalpur, Kamal Marawi from Mandla, Prahlad Tipania from Dewas, Babulal Malviya from Ujjain, Govind Mujalda from Khargone and former Minister Arun Yadav from Khandwa.
In the first list released earlier, the Congress had announced nine candidates. The party has named candidates for 21 of the 29 parliamentary seats in the state.


Kamal Nath himself was fielded from Chhindwara Assembly seat, where by-election is to be held along with the Lok Sabha polls.

The assembly seat was vacated by Congress' Deepak Saxena after Kamal Nath, the sitting Chhindwara MP, took over as chief minister and consequently needed to get elected to the state legislature.




Congress releases list of 12 candidates for Madhya Pradesh. CM Kamal Nath's son Nakul to contest from Chhindwara, Ajay Singh Rahul to contest from Sidhi and Arun Yadav from Khandwa. #LokSabhaElections2019 pic.twitter.com/ftPREOyACs


— ABP News (@abpnewstv) April 4, 2019



Nakul Nath will be hoping to succeed to his father who has represented Chhindwara in the Lok Sabha ten times.

Former state Congress chief Arun Yadav, also a former Union minister, has been nominated from Khandwa, while former Leader of Opposition Ajay Singh, who had lost Assembly election from Churhat last year, has been fielded from Sidhi Lok Sabha seat.

The Congress has yet to announce candidates from some key seats including Vidisha, Gwalior and Indore. Nor has the party announced its candidate from Guna, represented by AICC general secretary Jyotiraditya Scindia.

Guna and Chhindwara were the only seats won by the Congress in the state in 2014 Lok Sabha elections.

Results of Lok Sabha election results in Madhya Pradesh (2004-2014)

2014 Lok Sabha polls - The Bharatiya Janata Party had swept away the general elections held in 2014 winning 27 out of the 29 parliamentarian seats. It was a thumping win for the BJP and helped them cement their hegemony in the Hindi heartland states. The outright win for the BJP was a significant contributor  in the party's overall tally of 282 seats in the Lok Sabha.

In the 2009 Lok Sabha polls, there was a neck to neck fight between the BJP and the Congress in MP with the former winning 16 of the 29 seats in the state. While the Congress came second best with 12 seats, they improved considerably winning eight more seats than what they had won in the 2004 Lok Sabha elections. On the contrary although BJP won more seats than the Congress, it took a severe hit in their performance since the last elections where they won 25 seats.

2004 Lok Sabha polls – BJP made it a one horse race election, winning 25 out of the 29 parliamentary constituencies. The Indian National Congress had a dismal outing, bagging just 4 seats.