Lok Sabha elections: Congress saying 'me too-me too' on surgical strikes, mocks PM Modi
Prime Minister Narendra Modi Friday challenged the Congress' claim that it too had conducted surgical strikes across the Line of Control, accusing the party of telling "lies".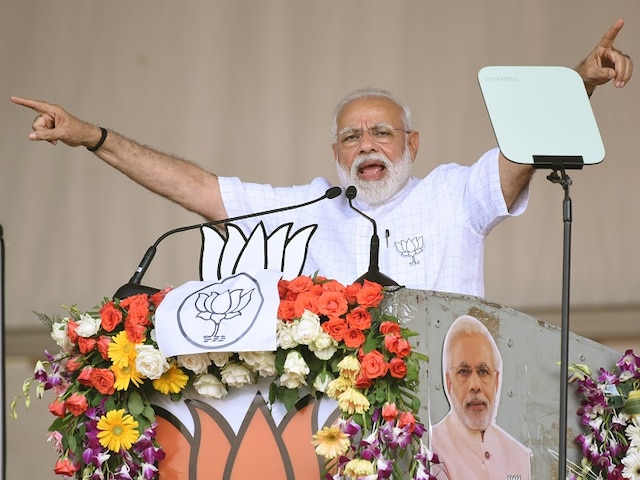 NEW DELHI: A day after the Congress came out with a list of six surgical strikes carried out during the UPA rule, Prime Minister Narendra Modi on Friday mocked its claim saying the opposition party is shouting "me too-me too" on anti-terror operations across the Line of Control to win people's support.

The UPA government carried out six surgical strikes -- Bhattal sector in Poonch (June 19, 2008); Sharda sector, across Neelam River Valley, in Kel (August 30-September 1, 2011);  Sawan Patra checkpost (January 6, 2013); Nazapir sector (July 27-28, 2013); Neelam Valley (August 6, 2013); and one on December 23, 2013, the Congress said on Thursday.

Taking a dig at the grand old party over its claim, Modi, who was addressing an election rally in Rajasthan's Sikar district, said: "Congress leaders came out with six different dates saying their party conducted surgical strikes six times during its rule. But what kind of strikes were these that neither the terrorists nor Pakistan knew about them."

Modi asked the gathering if they had read the word "surgical strike" in any newspaper during the "remote-controlled" government.

"After our forces conducted surgical strike, the Congress denied it. When they saw that people had faith in me and stood by me, they started opposing it. In reaction, when people showered their love for me, the Congress, in order to win their support, started claiming that they also conducted surgical strikes," Modi said.

"Pehle upeksha, fir virodh, ab me too me too (They initially rejected it, then opposed and now saying 'me too-me too')," the prime minister said.



He slammed the Congress for telling "lies" and said the party does surgical strikes only "on paper".

A Congress leader had said four months back that three surgical strikes were conducted during Congress' term and now another leader is saying six surgical strikes were carried out by the party, Modi said.

"The number increased from three to six in four months. By the time elections are over, this number would increase to 600. What does it matter when the strike is on paper! Congress only speaks lies," he said

The war of words between the two parties came after former Prime Minister Manmohan Singh, in an interview to Hindustan Times, said multiple surgical strikes took place during UPA rule.