Congress will exempt young entrepreneurs from taking govt permission for 3 yrs, says Rahul Gandhi
After 2019, Congress government will exempt young entrepreneurs from taking permission from the government for the first 3 years of the venture, said Gandhi while addressing Rally in Jaipur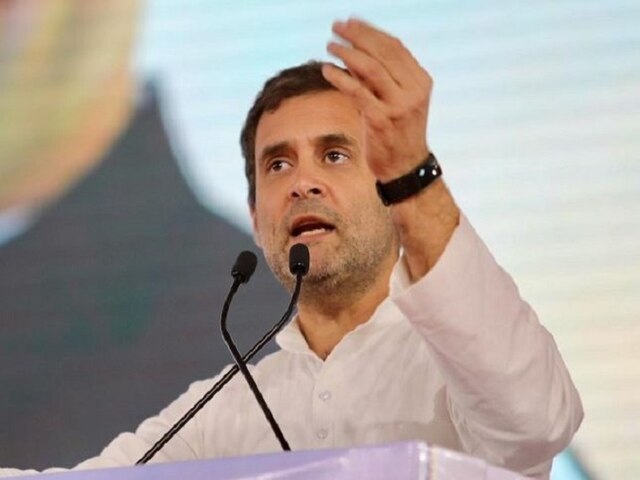 New Delhi: After his "ground-breaking" electoral promise of minimum income guarantee, Congress chief Rahul Gandhi has made yet another landmark announcement, this time targeting the youth of the country.
While addressing a rally in Jaipur, Rajasthan, Gandhi said that young entrepreneurs can start their business without the fuss of any paperwork. He said that if Congress government comes to power, it will exempt young entrepreneurs from taking permission from the government for the first three years of the venture.
He said that in the present BJP government people have to undergo a lot of hassles to seek permission for their businesses.


While the NYAY scheme (minimum income guarantee scheme) was a women-centric move, the latest promise is a youth-centric one.

Rahul Gandhi said: "After 2019, Congress party will give young entrepreneurs full freedom to start their businesses. Under this plan, for the next three years, the youth will not be required to seek any kind of permission. The permission can be sought after three years.  Youngsters all across the country can now start any kind of business they want to."




After 2019, Congress government will exempt young entrepreneurs from taking permission from the government for the first 3 years of the venture: Congress President @RahulGandhi #कांग्रेस_की_शक्ति pic.twitter.com/8Er5ONLsiI


— Congress (@INCIndia) March 26, 2019

On  Monday, in a big bang election promise, Rahul Gandhi announced that 20 per cent families belonging to the poorest category will be given Rs 72,000 each annually as minimum income if his party comes to power.

Making the announcement at a press conference here, Gandhi said five crore families and 25 crore will directly benefit from the scheme. Gandhi said the Congress has studied the fiscal implications of the scheme and consulted renowned economists and experts before finalising the scheme.

On Tuesday, the party announced that the scheme would be women-centric and the amount will be transferred to the bank accounts of female members of beneficiary families.

The minimum guaranteed income scheme will be rolled out in phases and the five crore beneficiary families will be covered in phases, senior leader P Chidambaram said Wednesday.

Addressing a press conference here, the former Finance Minister said enough economists and experts in the subject have been consulted and they broadly agreed that India has capacity to implement the scheme. He said the scheme has to be tested in the field before being rolled out.