VIRAL VIDEO: Garland thrown at Rahul Gandhi during road show, lands perfectly around his neck
In the video, it could be clearly seen that Rahul was doing road show, standing on a bus along with his security personnel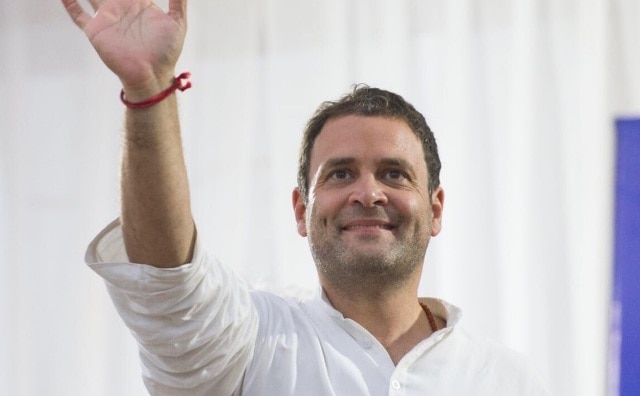 Karnataka: In an interesting event, a garland thrown from a distance by party worker, landed perfectly around Congress President Rahul Gandhi's neck.  The incident took place when Gandhi was in Karnataka, to campaign for the forthcoming polls in the state.
The entire incident was captured in a camera. The video has been shared on social media and then went viral.
In the video, it could be clearly seen that Rahul was doing  road show, standing on a bus along with his security personnel and other party members; when a person standing on the ground, threw a garland at him from a distance. But, surprisingly, it rested perfectly around his neck.
Gandhi, who was in Tumkuru to visit the Lingayat seminary Siddhaganga Mutt and seek the blessings of Sri Shivakumara Swami, was shocked by the incident; he immediately removed the garland and handed it over to his security personnel.
The police are investigating the matter to see if it was a security breach.



Karnataka's got talent! ???? pic.twitter.com/qkQqaefefe


— Divya Spandana/Ramya (@divyaspandana) April 5, 2018