Why Left has decided to contest all 42 Lok Sabha seats in West Bengal sans Congress
On Monday, CPI general secretary Suravaram Sudhakar Reddy had said the Left Front cannot accept Congress's "unjustified" demand on seat sharing in Bengal and that it now looks like that the two political forces will fight the Lok Sabha elections in the state separately.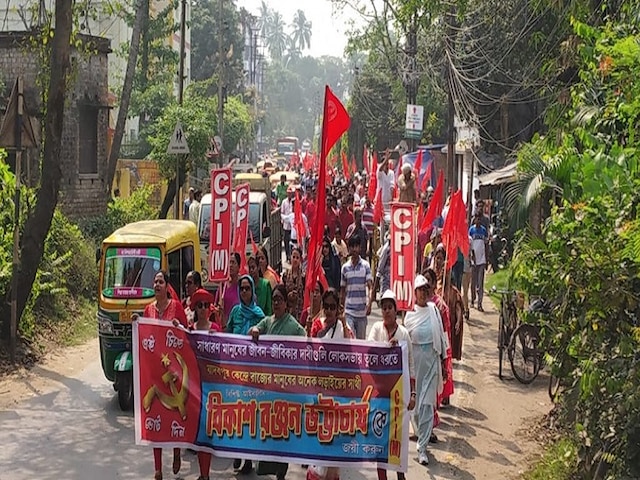 HIGHLIGHTS
West Bengal will go to polls in seven phases from April 11.
In the 42-member assembly, the ruling Trinamool Congress (TMC) has 34 MPs followed by the Congress with four. The BJP and the CPI(M) each has two members in the house.
Since the talks have failed, the stage is now set for a four-cornered contest in Bengal involving the Trinamool, the BJP, the Left Front and the Congress.
New Delhi: There won't be an alliance between Left & Congress in West Bengal as the former on Tuesday decided to field all its candidates in all 42 Lok Sabha seats. The talks foundered on the issue of Congress' demand to field its candidates from "Raiganj and Murshidabad which were won by the CPM in the 2014 Lok Sabha polls. The two seats though they have been traditional Congress strongholds and have been the major bones of contention between the two.

Since the beginning of seat-sharing talks between them, several issues have cropped up time and again.

The initial impasse over Raiganj and Murshidabad seats were resolved after the intervention of Congress president Rahul Gandhi and CPI(M) general secretary Sitaram Yechury, and the left party had got the two constituencies.

In the 42-member assembly, the ruling Trinamool Congress (TMC) has 34 MPs followed by the Congress with four. The BJP and the CPI(M) each has two members in the house.

The state will go to polls in seven phases from April 11.

On Monday, CPI general secretary Suravaram Sudhakar Reddy had said the Left Front cannot accept Congress's "unjustified" demand on seat sharing in Bengal and that it now looks like that the two political forces will fight the Lok Sabha elections in the state separately.

He described as "unexpected" the Bengal Congress's move on Sunday to call off seat-sharing talks with the CPM-led Left Front for the Lok Sabha polls.

"They (the Congress) were asking for 17 seats. The Left Front offered them 12 seats. They are asking for five more seats which are Left front seats... (it is) unjustified. In some of these seats, they got 2-3 per cent of the votes (in the previous elections)," Reddy told PTI here.

Reddy said that in Bengal's Basirhat Lok Sabha seat, CPI got four lakh votes in the previous elections and the Congress one lakh votes.

According to the Left Front's seat-sharing formula, CPM will contest 22 seats, the CPI and AIFB three each and the RSP two, with the remaining 12 to be left to the Congress.

Since  the talks have failed,  the stage is now set for a four-cornered contest in Bengal involving the Trinamool, the BJP, the Left Front and the Congress.

(With additional information from PTI)