After 'Smash Brahmanical Patriarchy', Twitter CEO again under fire for Myanmar tweets, Here is what Jack Dorsey said
In a series of tweets, Jack Dorsey said he had travelled to northern Myanmar in November for a meditation retreat. This led to widespread criticism of the Twitter chief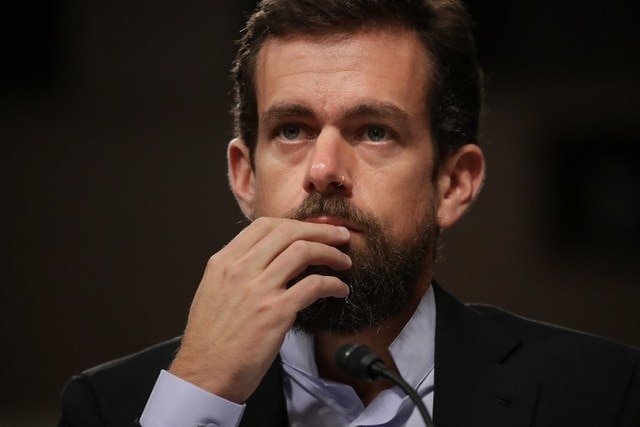 San Francisco: Twitter's chief executive Jack Dorsey, who was at the receiving end after a picture of him holding a placard went viral on the micro-blogging platform for which he faces a lawsuit for hurting Hindu sentiments during his visit to India in November, now faces criticism for promoting Myanmar as a tourist destination despite widespread allegations of human rights abuses in the country.
In a series of tweets, Dorsey said he had travelled to northern Myanmar in November for a meditation retreat. "The people are full of joy and the food is amazing," he said, before encouraging his four million followers to visit. He also wrote "And if you're willing to travel a bit, go to Myanmar"



Myanmar is an absolutely beautiful country. The people are full of joy and the food is amazing. I visited the cities of Yangon, Mandalay, and Bagan. We visited and meditated at many monasteries around the country. pic.twitter.com/wMp3cmkfwi


— jack (@jack) December 9, 2018
The series of Tweets by Dorsey led to widespread criticism of the Twitter chief, some accused him of ignoring the plight of the Muslim Rohingya minority. "Writing what is effectively a free tourism advert for them at this time is reprehensible," one Twitter user wrote in response to Dorsey's tweets.


"The tone-deafness here is... wow," another user said. "This is an extremely irresponsible recommendation," yet another reads. "Does he pay no attention to the news and the outcry on his own platform?" Mohammed Jamjoom, an Al Jazeera correspondent, who has interviewed Rohingya refugees, said he was left "utterly speechless" by Dorsey's tweets.

In 2017, Myanmar's military launched a violent crackdown after Rohingya militants carried out attacks on several police posts. Thousands of people were killed, and human rights organisations said the army has burned land and committed arbitrary killings and rape. The military crackdown had also sparked an exodus of more than 700,000 Rohingyas who have since fled to neighbouring Bangladesh to escape the violence and the destruction of their homes. The UN has described the operation as a "textbook example of ethnic cleansing" and says senior Myanmar officials should be investigated and tried for genocide.

Dorsey is yet to respond to the criticism, but earlier said he would track the responses to his tweets.

In another case, where Dorsey was seen posing with six female journalists in a picture on Twitter with a poster in his hands carrying the offending anti-Brahmin message: 'Smash Brahminical Patriarchy', a court in India's Rajasthanasked the police to file a First Information Report against Dorsey for hurting the sentiments of the Brahmin community by posing for a picture holding an anti-Brahmin message.