'Crossed the line': Google CEO Sundar Pichai condemns anti-diversity memo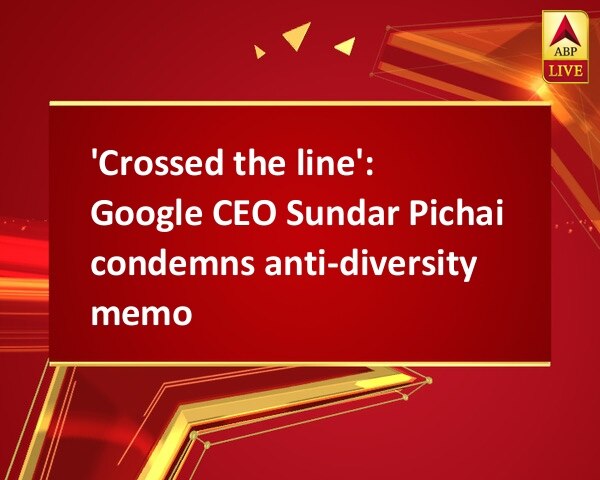 By:

ANI
Updated:
08 Aug 2017 12:55 PM
New York [USA], August 8 (ANI): After reports of a derogatory memo within the company branding women as 'biologically unfit' for tech roles came to light, Google CEO Sundar Pichai, who left his family vacation midway to resolve the ongoing crisis said portions of the memo 'crossed the line', by instigating gender stereotypes.
In an attempt to promote a more inclusive environment, Pichai chalked out a strongly-worded email to be circulated among the employees of the company, suggesting that such opinions and statements are offensive and detrimental to the company and the morale of the workforce, reports CNN.
Earlier, a male engineer from the company sent out a memo which opined that women are not biologically suited to undertake tech jobs. This memo sparked off negativity in the company, most of who suggested that he should be fired immediately. On the other hand, a faction of the workforce supported the male engineer, on grounds of him being free to express his opinion.
Although a source from the company told CNNMoney that an employee who violates the company's code of conduct is prone to lose his job, a company spokesperson declined to comment on the same. (ANI)
This story has not been edited. It has been published as provided by ANI