2002 riots-convict Maya Kodnani's selfie goes viral, sparks angry reactions on social media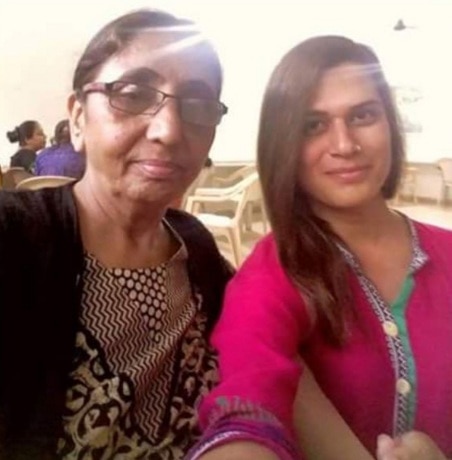 New Delhi: 
Maya Kodnani, one of the chief accused in the bloody riots of 2002 in Gujarat, has once again come under the attack following a selfie of hers that has gone viral on social media.
The former Gujarat minister, who had been granted bail last year on grounds of her delicate health, was seen in a selfie at a yoga camp, organised on the outskirts of Ahmedabad. According to reports, Kodnani had participated in the camp to alleviate her mental stress.
The selfie, however, was met with a barrage of comments, most of which expressed displeasure at the former Gujarat minister. 



Maya Kodnani, convicted mass murderer of 97 ppl, out on bail for health reasons, taking selfies at a yoga retreat! https://t.co/r4X96Gjsr9


— VISHAL DADLANI (@VishalDadlani) November 22, 2015
Not only economy in dumps,terrorists like Maya Kodnani r also having field day in Modi regime #FlyingFekuSinkEconomy pic.twitter.com/PL0UzeaRxq — Shekhar (@MangoBwoy) November 23, 2015
Maya Kodnani, now 61 years old, had been handed a 28-year jail term in 2012 after being found guilty of the 2002 riots, in particular the brutal massacre at Naroda Patiya village that left 97 people dead. She had become a minister in 2007 during current Indian Prime Minister Narendra Modi's tenure as Gujarat Chief Minister.
Kodnani was granted bail last year, owing to her fragile health, following which she was under treatment for acute depression.