7 lakh applicants for Punjab Police to face dope test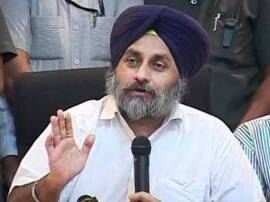 Chandigarh:  The Punjab government will get dope testing done on around seven lakh youth who have applied for hundreds of posts of constables in the Punjab Police, Deputy Chief Minister Sukhbir Singh Badal said on Sunday.

He said the state government has taken the decision to conduct dope tests on applicants for police jobs to bring out the reality regarding the drug addiction menace in Punjab as is being alleged by opposition parties.

"Such elements are trying day in and day out to defame Punjab and Punjabis but the SAD-BJP government would not let it happen. Dope tests would be conducted on around seven lakh youth who have applied for police recruitment," Badal said in Amritsar on Sunday.

"The results of this would be a tight slap on the face of anti-Punjab forces who were hell bent upon to defame Punjabis. I urge the media persons to themselves witness the dope tests and present the real picture to the people," he said.

The ruling Shiromani Akali Dal, which has been in power in Punjab since 2007 in alliance with the BJP, and its leadership is being openly accused by opposition Congress and Aam Aadmi Party (AAP) of patronizing the multi-million dollar drugs mafia in the state.

Studies done by various agencies and organizations in recent years have indicated that substance abuse, including drugs, is rampant across Punjab, especially in rural areas. The extent of the substance abuse is put by some surveys at over 70 per cent out of Punjab's 2.8 crore population.