SSP of Saharanpur, Luv Kumar, who banned procession led by BJP MP, transferred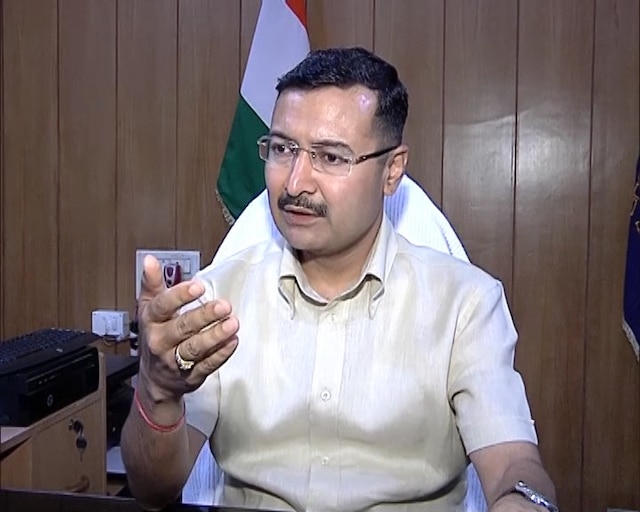 Lucknow: In another major reshuffle in the Uttar Pradesh Police, state government transfered 84 IAS officers, 54 IPS officers.

The Yogi Adityanath-led BJP government took the decision late on Wednesday night.

It is the biggest police reshuffle since the new state government took over more than a month ago and the SSPs transferred include those of Agra, Mainpuri, Noida, Saharanpur, Amroha, Gorakhpur, Deoria, and Kannauj.

Rajesh S. has been named as the new district police chief of Mainpuri, a bastion of the Samajwadi Party (SP) which ruled the state before the present BJP government.

Santosh Kumar Mishra made SP of Amroha.

Muniraj G. made SSP of Bulandshahr, Hemraj Meena as SP of Sant Kabirnagar, Yamuna Prasad as SP of Kushinagar and Hari Narayan Singh as SSP of Ghaziabad.

SSP of Saharanpur, Luv Kumar, who hit the headlines for banning a procession led by a BJP MP after which his house was attacked, has been shifted out and posted as SSP Noida and his earlier post was taken by Subhash Chandra Dubey.

SP Gaurav Singh who was in Mahoba has been sent to Rae Bareli as the new district police chief and Shailesh Kumar Pandey has been named as the new SP of Jaunpur and Harvinder as SP of Kannauj.

Now SSP of Agra is Dinesh Chandra Dubey; Deepak Kumar will be the new SSP of Lucknow and he has replaced Manjil Saini, an official posted by the previous Samajwadi Party government.



Interestingly, in the first major reshuffle in second weak of April, the Yogi Adityanath government had transferred 20 senior IAS officers, shunting out Principal Secretary (Information) Navneet Sehgal and others who wielded considerable influence under the Akhilesh Yadav dispensation.