A year after demonetisation: Why these 5 'digital villages' couldn't go cashless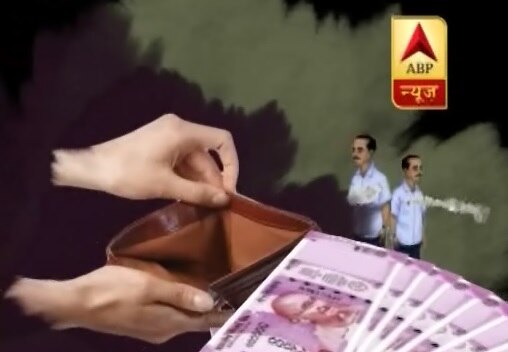 New Delhi: It's been a year since demonetisation came into force, the effects of which were observed far and wide across the nation. There was a clear division on the debate whether it was the apt decision to flush out black money or not. The most sceptical about the radical economic move were largely rural villages and small towns that are agrarian and depend on small businesses. Proceeding through the cashless route and adopting plastic money were 5 villages since December, 2016. ABP News tried to find out why these villages as projected by the government did not take demonetisation in their stride.
ALSO READ:
Demonetisation flashback: Here's what international figures said about notes ban
Dhasai, Thane, Maharashtra
: In this village of 6,000 people, 70 out of 98 shopkeepers and retailers had procured card swiping machines but in our investigation it was found that most of them aren't making it to the right use. The reasons and excuses given were that they sell items of smaller value. Load shedding and lack of electricity have forced many of them to shun the machines and accepting cash.
Akodara, Sabarkantha Gujarat
: The village of 1200 people was adopted by ICICI bank. Most people here are into poultry and peanut production. Alpesh Patel, Secretary, Akodara Dairy Samiti, says the swipe fee has become a downward trend with entrepreneurs and consumers here because of which cash is still made more use of.
Badhjhiri Madhya Pradesh:
Badjhiri, adopted by Bank of Baroda (BoB) and situated 15 kms from Bhopal, became state's first digital village. Most villagers say people are uneducated and are not informed about digitalization. A shopkeeper said only 1-2% enterprises have gone cashless while the rest depend only on cash.
ALSO READ:
5 major POSITIVES and NEGATIVES of demonetisation
Jhattipur village
 in Panipat district of Haryana was claimed to be 100% cashless transaction village. As noted above, most shops and enterprises here too are still favouring cash despite having swipe machines with them
Patsa village, Patna, Bihar:
Here is a similar case is that many small retailers do not have swipe machines and are forced to depend on cash.
Conclusion:
Demonetisation did not spur digital transactions in these important villages that were meant to rise as role models.
WATCH DETAILED REPORT BELOW: