Supreme Court declares Aadhaar Card as Constitutionally valid, says 'No need to link bank account, mobile numbers'
Aadhaar Card Verdict: Court also ruled that "Aadhaar empowers the marginalised section of the society and gives them an identity, Aadhaar is also different from other ID proofs as it can't be duplicated"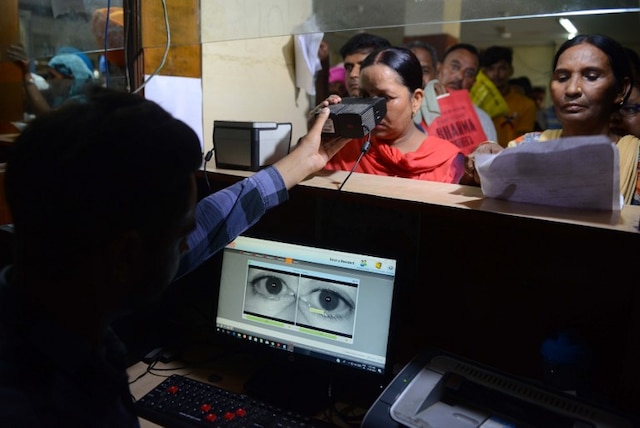 New Delhi: The Supreme Court on Wednesday declared Centre's flagship Aadhaar scheme as 'Constitutionally valid', stating it has become a very important matter of identity of every individual in the country and urged the government to "introduce strong data protection law as soon as possible". The verdict came following a batch of 31 petitions, including one by former High Court judge K S Puttaswamy challenging the constitutional validity of Centre's flagship Aadhaar scheme and enabling 2016 law.


The Court also stated that one should be 'better than the best', and by being unique one becomes the 'only one'


The court further stated that minimal demographic and biometric data of citizens are collected by the UIDAI for Aadhaar enrolment. Aadhaar number given to a person is unique and can't go to any other person.


Justice Chandrachud  said that "Aadhaar violates the right to privacy as it could possibly lead to profiling of persons and voters"


Court ruled that it is still mandatory to have adhaar for issuing a PAN card and for filing Income Tax Returns


There is a fundamental difference between Aadhaar card and identity. Once the bio-metric information is stored, it remains in the system.


Empowering the validity of Aadhaar, court stated that "Aadhaar empowers the marginalised section of the society and gives them an identity; Aadhaar is also different from other ID proofs as it can't be duplicated".


A five-judge constitution bench headed by Chief Justice Dipak Misra had on May 10 reserved the verdict on the matter after a marathon hearing that went on for 38 days, spanning four-and-half months.


The Apex court also ruled that private companies cannot ask for Aadhaar cards of customers


The court further agreed that Aadhaar does barge into one's personal space, but it has become very necessary.


SC says Aadhaar authentication data cannot be stored for more than six months


SC Constitution Bench strikes down the National security exception under the Aadhaar Act.


Justice Sikri removed Section 57 of Aadhaar Act permitting private entities to avail Aadhaar data.


Where is Aadhaar Card not necessary?


The court ruled that 99.96% people cannot be deprived of the facilities


The Supreme Court ruled that Aadhaar is not necessary for taking admissions in schools and for appearing in UGC, NEET or CBSE examination


Not mandatory to link Aadhaar with mobile phone numbers


Not mandatory to link Aadhaar with bank accounts


The Centre, the Unique Identification Authority of India (UIDAI), the governments of Maharashtra and Gujarat and the RBI had argued in favour of the Aadhaar (Targeted Delivery of Financial and Other Subsidies, Benefits And Services) Act, 2016 and were represented by the Attorney General, Additional Solicitor General Tushar Mehta, senior advocates Rakesh Dwivedi and Jayant Bhushan and lawyer Zoheb Hossain.
During the arguments, the Centre had strongly defended its decision to seed Aadhaar numbers with mobile phones, telling the top court that it could have been hauled up for contempt if the verification of mobile users was not undertaken by it.