ABP News Exclusive: Doctors facilitated Honeypreet's helicopter ride with Baba Ram Rahim
Honeypreet Insan had accompanied Baba Gurmeet Ram Rahim from the court in Panchkula to the Rohtak jail, where he is now serving a 20-year term for two rapes, in a helicopter.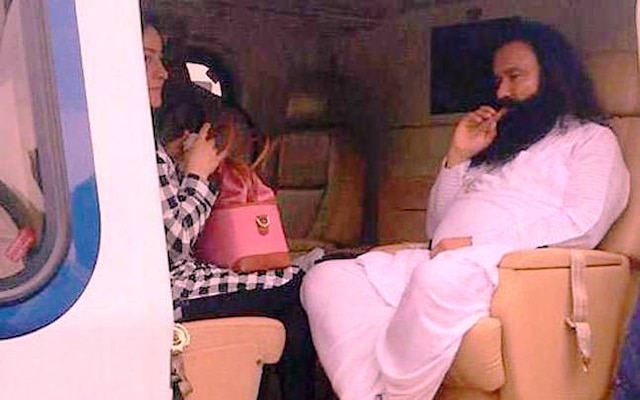 New Delhi:
ABP News has obtained a medical certificate
that was drafted by a team of doctors of Baba Ram Rahim ahead of his arrest. The certificate created on August 18 was submitted to police mentioning Honeypreet Insan as a permanent medical attendant for an unfit Baba.
Honeypreet
being allowed to accompany
Baba Ram Rahim
to the jail in a helicopter on August 25 had landed Haryana Police in a soup forcing them to explain the move.  After the helicopter ride, she was present with him at the Rohtak guesthouse as well where she counselled him following the 'shocking' verdict. For Honeypreet to be physically available with Baba, the doctors, out of whom two were from Delhi's Max hospital, created a medical document stating Baba has back pain and requires a medical attendant throughout to escort him.
The plan was to ensure Honeypreet is tagged along in all movements of Baba by making this fake claim in the medical certificate. However, none of them had anticipated that Baba would be convicted for such a long period.
The two doctors from Delhi's Max hospital are Sameer Behl, and Jay Kartani.
Meanwhile, Dera chairperson Vipassana was called for questioning at a police station in Panchkula's Sector 23 on Friday.  Police is probing the violence that followed the sect head's conviction in a rape case.