ABP Shikhar Sammelan: 'Next Maha CM From BJP, Sena Can Make Aaditya Thackeray Dy CM,' Says Fadnavis
Fadnavis said that it is entirely the decision of Shiv Sena to decide what position they would give to Thackeray.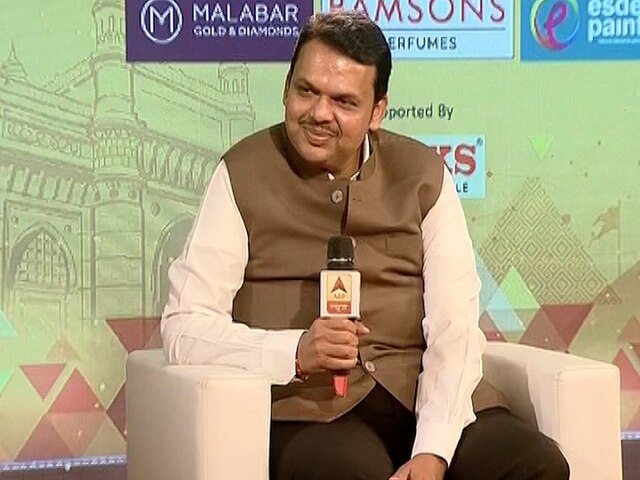 New Delhi
: Maharashtra Chief Minister Devendra Fadnavis, on Monday, asserted that the next Chief Minister of the state will be from the Bharatiya Janata Party, amid reports that Shiv Sena wants Aaditya Thackeray to be the next CM.  Fadnavis said that if Shiv Sena wants, it can make Aaditya the Deputy Chief Minister of the state.
While speaking to ABP News in its flagship summit Shikhar Sammelan, Fadnavis said: "Shiv Sena is an ally and it poses no threat to us."
"I am the Chief Minister of both BJP and Shiv Sena. It is a coalition government in Maharashtra. Shiv Sena is not a separate entity in this government," he said


He said that it is entirely the decision of Shiv Sena to decide what position they would give to Thackeray.



Aaditya Thackeray, who is contesting from Worli in Mumbai, has been projected as Shiv Sena's chief ministerial candidate.

This time in the October 21 elections, the NDA alliance is squaring off against the Congress-NCP combine in the crucial contest characterised by defections from the Opposition camp.

The contest also has the undertone of the BJP battling for supremacy over the Sena, which considers itself as the "elder brother" in the state politics.

In 2014 polls, the BJP and the Sena had contested separately and won 122 seats and 63 seats, respectively, out of the total 288.

In the Lok Sabha elections held this summer for the total 48 seats, the BJP bagged 23 seats while the Sena emerged victorious in 18 constituencies, with vote shares of 27.59% and 23.29%, respectively.

Also read:  Fadnavis Defends Mumbai Metro Project; Says 'Aarey Govt Land, Not Forest'