Achievement for RS to see him at this post: JD(U) welcomes Venkaiah Naidu as VP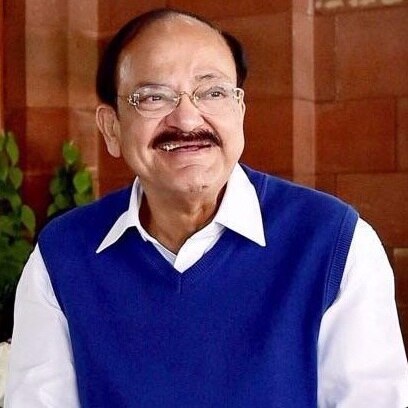 New Delhi: The Janata Dal (United) (JD(U)) on Sunday congratulated Vice President-elect M. Venkaiah Naidu on his overwhelming victory and asserted that it was an achievement for the Upper House to see the latter at this post.

"I congratulate him on winning the Vice-Presidential polls and wish him luck for this new post. He is one of the oldest members of the Rajya Sabha and we believe that it will be an achievement for the Upper House to see Naidu at this post," JD(U) leader Sharad Yadav told ANI.

Another JD(U) leader K.C. Tyagi said also congratulated Venkaiah Naidu asserting that the result was quite expected since the very beginning.

The National Democratic Alliance (NDA) nominee and former union minister was elected as the 13th Vice President of India with 516 votes.

Opposition nominee Gopalkrishna Gandhi secured 244 votes.

Total 771 out of 785 MPs cast their votes today. However, it was revealed that 14 Members of Parliament (MPs) were not present during the voting process.

Voting for the Vice-Presidential Election ended with a total poll percentage of 98.21 per cent.

Naidu will be sworn-in as the new Vice-President of India on August 11.

Outgoing Vice-President Hamid Ansari will demit office on August 10.