Four Pakistan soldiers killed in cross-border firing
The incident is reported just a few hours after Army Chief Bipin Rawat warned Pakistan of the consequences if the neighbour fails to stop its evil deeds.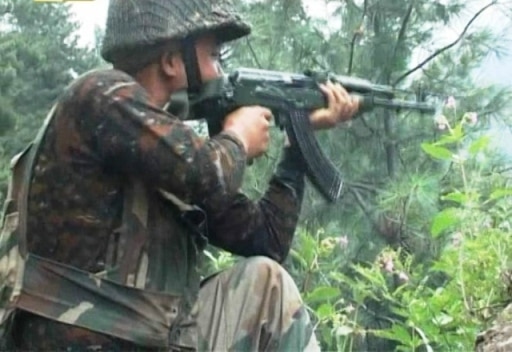 New Delhi: Four Pakistani soldiers were killed in shelling from across the Line of Control (LoC) in Pakistan-administered Kashmir's Kotli sector on Monday, the Inter-Services Public Relations (ISPR) said, adding that in the exchange of fire three Indian soldiers had also been killed.

"Four Pakistan Army soldiers embraced shahadat along LOC in Jandrot, Kotli sector. Troops were busy in Line communication maintenance when they were fired upon and hit by heavy mortar round. Exchange of fire killed 3 Indian soldiers while few injured," the ISPR said in a statement.



The development comes as Indian Army chief General Bipin Rawat on Monday said that India will scale up "action" if Islamabad continues supporting terror and infiltration of militants.

The latest incident of cross-border firing also comes days after the Indian Army Chief threatened to call Pakistan's "nuclear bluff", which the Pakistani leadership has criticised as reckless and irresponsible.