After losing MCD polls, Kejriwal finally relents, agrees "we made mistakes"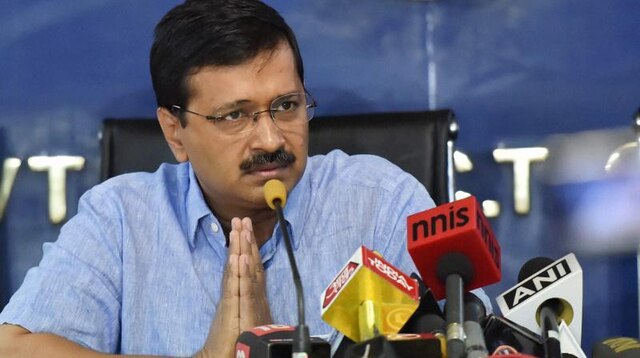 New Delhi: Following a massive defeat in Delhi Municipal corporation polls, Aadmi Party (AAP) convener Arvind Kejriwal on Saturday finally admitted that the party made some crucial mistakes which led to their heavy defeat in the civic polls. Accepting his mistakes, Kejriwal asserted that it's time to get back to work.



In the last 2 days .... pic.twitter.com/0quqxJtNAt


— Arvind Kejriwal (@ArvindKejriwal) April 29, 2017
Meanwhile, taking a snipe at AAP, following party member Kumar Vishwas' doubts over Kejriwal, the BJP said, it looks like a civil war going on within the party.
Even on Wednesday, two of Kejriwal's leaders blamed EVMs for the party's defeat. One of them, labour minister Gopal Rai said that the BJP had won because of an "EVM wave", not because of a Modi wave.
However, Former AAP leader, and current BJP leader Shazia Ilmi called Kumar Vishwas as an 'opportunist' for raising voice post the AAP's defeat in the Municipal Corporation  of Delhi (MCD) polls and staying silent when similar had happened in the Punjab elections.
On Friday, in yet another blow to Kejriwal, his aide Vishwas raised doubts about the former's ability to win elections and said the party should do soul-searching for the repeated defeats. He suggested that the party should consider taking drastic steps, including leadership change, if it wants to remain viable in the political arena.
The AAP leader questioned Kejriwal's defense for losing Punjab elections, Rajouri by-poll, as well as the MCD elections. He said that Kejriwal's stand on the surgical strikes was wrong. He blamed the AAP's loss in the Punjab election on the party's wrong decision. He said the party needs radical reforms.
In the recent past, other AAP leaders like Alka Lamba and Kapil Mishra have also been critical of the party's views on the poll debacles.