After Mayawati's resignation from RS, Lalu extends party's support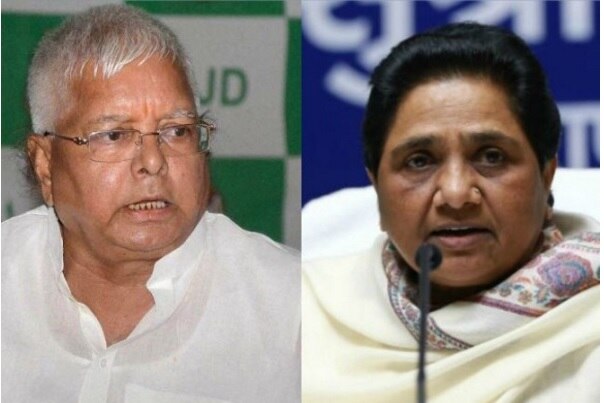 New Delhi: Hours after resigning from the position of a member of parliament from Rajya Sabha, Rashtriya Janta Dal Chief Lalu Yadav has now openly come in support of BSP boss Mayawati.

Lalu has also offered to extend RJD's support to Mayawati in order to find her a place in the upper house of the parliament.

The Dalit leader on Tuesday tendered her resignation on the lines that she is being denied to raise the Dalit atrocities in the parliament, taking place in Saharanpur, Uttar Pradesh.

"I had wanted to raise issues in the morning relating to Dalits and about the atrocities committed on them in Saharanpur's Shabirpur village. But you saw the way the treasury benches, including ministers, behaved and prevented me from speaking. When I cannot convey what I want to, then I thought it is not okay".



"I decided I will resign. I have just met the Rajya Sabha Chairman (Hamid Ansari) and I have handed over my resignation from the House," she told reporters.

After Mayawati left the house, even Congress walked out of the house in protest, whereas other opposition parties raised slogans and expressed their resentment.

Speaking after the session, senior Congress leader Ghulam Nabi Azam said "BJP leaders didn't let Mayawati speak and kept hooting in the house in order to interrupt her speech".

On the other hand, BJP is stating the entire matter as a drama and claims that "Government is ready for a discussion".

Extending his support further, Lalu said "We are with Mayawati for her pro-Dalit stand", he further added saying "The incident exposes the anti-Dalit face of BJP".