Agriculture Minister Radha Mohan busy with yoga event amid farmers' protest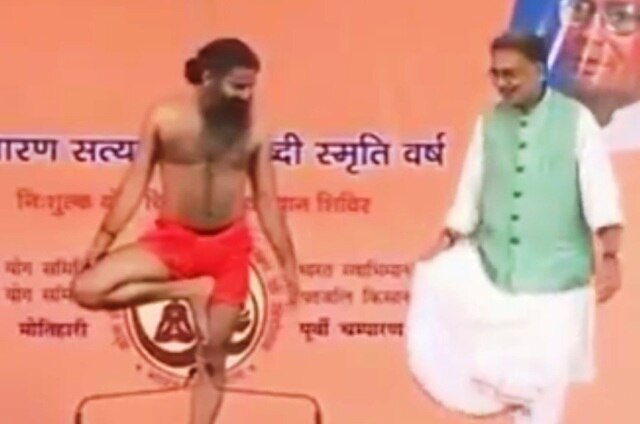 New Delhi: At a time when violence is flaring up in Madhya Pradesh, Union Minister Union Agriculture Minister Radha Mohan Singh was seen doing yoga with yoga guru Ramdev at a public function in Bihar's Motihari.

Singh has been evading questions ever since the violence by farmers broke out in the state of Madhya Pradesh. Reports said on Wednesday a press conference by him was cancelled at the last minute.

The priorities of the government are being questioned by Congress party as the protests are gradually spreading to other states.

Rather speaking on the farmers' issue, Singh said that it was Baba Ramdev who popularised 'Yoga' but it did not have recognition in 193 member UN body but due to the Prime Minister Narendra Modi's efforts, International Yoga day is being observed across the world on June 21.