AIMIM Chief Owaisi hits out at Mohan Bhagwat over Ram temple dispute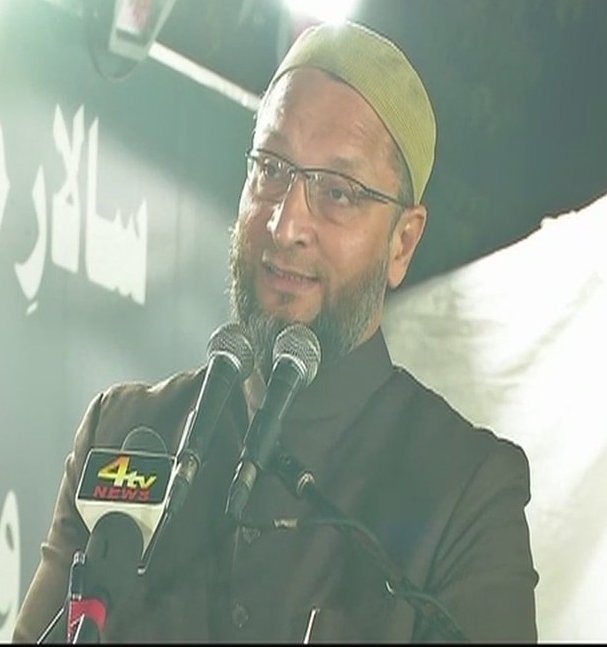 Uttar Pradesh: All India Majlis-e-Ittehadul Muslimeen (AIMIM) chief Asaduddin Owaisi on Sunday hit out at RSS Chief Mohan Bhagwat over the controversial Ram temple issue.

Owasi's attack came after Bhagwat's claim that 'Ram temple shall be built in Ayodhya'. Hitting out at Bhagwat, Owaisi said "With what authority is Mohan Bhagwat saying that a Temple will be built in Ayodhya?"

He further added saying, "The case is still on in the Supreme Court. Is Mohan Bhagwat the Chief Justice? Who is he?"

Not just Bhagwat, even senior BJP Subramanian Swamy on Saturday claimed that the construction of the Ram temple in Ayodhya would begin soon and it would be ready to receive devotees by next Diwali.

"We will celebrate the forthcoming Diwali in Ram temple," said Swamy, who delivered a lecture on 'Ramrajya' here tonight.

"It is possible that Ram temple will be almost ready by October next year in Ayodhya, as everything is ready and all the material for construction is pre-fabricated. It is just a matter of attaching (assembling) it like the Swami Narayan Mandir," he said.

Ahead of the December 5 hearing of the Ramjanmabhoomi- Babri Masjid case, Swamy said, "The Allahabad High Court already went deep in the subject so there is nothing remaining with the Sunni Waqf Board for rebuttal."

"I have presented an additional argument that offering prayers on the place is my and Hindu community's fundamental right. Muslims don't have that right; they are only interested in property, that is normal," he said.