All you need to know about 1818 Bhima Koregaon Battle
The memorial marking the East India Company's victory over Marathas at Koregaon in 1818 now represents Dalit pride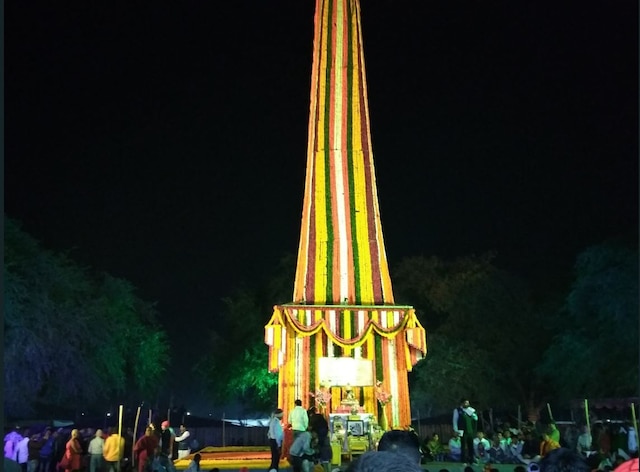 NEW DELHI: As anger flared up in Mumbai over a disagreement on whether the anniversary of 1818 Battle of Bhima-Koregaon, between the British East India Company and the Peshwa rulers of the Maratha Confederacy, should be celebrated or not. 
Here is all you need to know about the 1818 Bhima Koregaon Battle -


In the early 1800s, British East India Company had a lot of influence over the territories of the Marathas. Soon the British took control of Peshwa Baji Rao II fortress at Pune and he was forced to seek refuge in Satara.


In 1818, the Peshwa Baji Rao II attempted to reclaim the territory of Pune from the British with an army of 28,000 men. When a British force of around 800 soldiers was on its way to Pune, Peshwa's advance force spotted them. British forces took refuge in a small village called Koregaon. The Peshwa decided to detach a small portion of his army to take on the British forces and the village of Koregaon.


On January 1, 1818, East India Company troops which mainly had Mahar Dalits fought with the Peshwas army. Mahar Dalits were able to defend the village of Koregaon.


East India Company lost between 200-300 troops but the Peshwa suffered heavier losses as 500-600 of his men and were forced to retreat.


Later, on January 1, 1927, Dalit leader Dr BR Ambedkar also visited the site on the 109th anniversary of the battle.


The memorial marking the East India Company's victory over Marathas at Koregaon in 1818 now represents Dalit pride. It is also seen as a victory of lower-caste Mahars against the upper-caste Peshwas.
ALSO READ - 
Kamala Mills hero cop awarded by Mumbai Police for his bravery