Andaman tourists stranded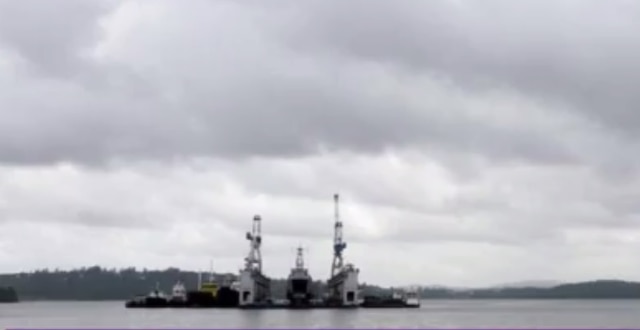 New Delhi: More than 1,500 tourists, many of them from Bengal, are stranded on two islands of the Andamans because of heavy rain and storm caused by a depression in the Bay of Bengal.

Most of the tourists are stranded on Havelock and Neil islands, around 50km from Port Blair. Havelock and Neil are the two most popular tourist destinations on the Andamans and are accessible only by small ships and helicopters.

A scuba diving ship has been stranded at Port Blair harbour with 12 tourists since Tuesday afternoon. Four navy ships with water, food, medicines and doctors have been deployed since 3.15am on Wednesday but rescue operations could not take place because choppy waters prevented the vessels from approaching the harbour.

Many tourists missed their return flights to Calcutta. Vistara Airline flew to Calcutta from Port Blair with 40 no-shows. Several flights had to be diverted because of low visibility and wind blowing at over 60km an hour. An official of the Andamans administration said 1,150 tourists were stranded at Havelock and 450 at Neil. Around 350 are foreigners.

Havelock, which is 48.5km east of Port Blair, has been lashed by over 300mm of rain since the depression developed last weekend. Meteorologists said the system could intensify into a cyclone. If the depression becomes a cyclone it will be called Vardah (rose), a name given by Pakistan.

Heavy to very heavy rain is expected to lash parts of the Andaman islands on Thursday, according to the weather forecast. Some parts can get extremely heavy (over 200mm in 24 hours) rainfall. The rainfall will lessen over the weekend, meteorologists said.

In Calcutta, officials said preliminary information suggested that 500 tourists from Bengal were stranded on Havelock.

An official of a resort on Havelock said trees fell on electricity poles and hit power supply. "We are running generators," he added. The official said the resort had stocks for 15 days but was rationing food and water as a precaution.