Anna Hazare slams Kejriwal, says going back to ballot paper a retrograde step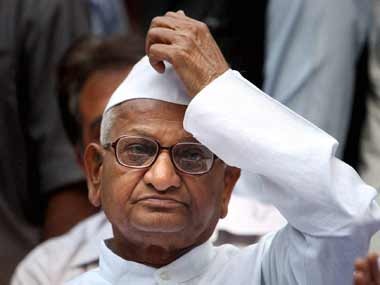 By:

PTI
Updated:
15 Mar 2017 11:04 PM
PUNE: Anti-graft activist Anna Hazare on Wednesday hit out at his former protege Arvind Kejriwal over his demand for reverting to ballot papers for municipal polls in Delhi, saying it would be a retrograde step.

"In times when great technological advancement is taking place, returning to ballot papers will be a retrograde step," he told a TV news channel at his village in Maharashtra's Ahmednagar district.

"EVMs should not be done away with. Those who are voicing doubt over the machines are trying to take us back in time," he said, adding voting through ballot papers was a time consuming process.

Hazare and Kejriwal, who were together during the stir for anti-corruption ombudsman 'Lokpal', parted ways after the latter chose to take a plunge into politics.

Kejriwal, now the Delhi Chief Minister, has questioned the reliability of Electronic Voting Machines after his AAP's defeat in Punjab and Goa elections.

Kejriwal said in New Delhi that EVM tampering may have led to the AAP's poor showing in Punjab, alleging it could be part of a conspiracy to keep the party out of power in the state.

The AAP won just 20 seats in the 117-member Assembly in Punjab and drew a blank in Goa, which has a 40-member House.