Arunachal farmers keen to go organic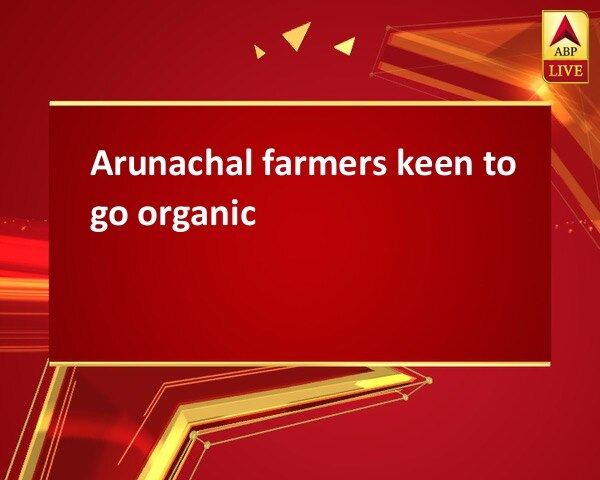 By:

ANI
Updated:
13 Jun 2017 12:55 PM
Pradeep Kumar
Itanagar (Arunachal Pradesh) [India], June 13 (ANI): Arunachal Pradesh would turn totally organic soon with global organic scientist Dr Nilmadhab Nanda offering progressive farmers the required mantra.
Dr.Nanda, who arrived here on June 7 at the invitation of Chief Secretary Shakuntala D Gamlin and prolonged his stay, gave a presentation to state Agriculture Secretary Ajimul Haq on June 8 on his organic product Win (Shree) Crops, besides holding a series of meetings.
He had a seven-hour long discussion with Agriculture Minister Wanki Lowang on June 9 when he was told to adopt a farm land on trial basis to prove the production boosting capacity of the product.
The organic manure invented by Dr.Nanda in his London-based laboratory of Shree Biotech Research Project of California, is produced by collecting 101 seaweeds, grown naturally under sea water from all over the world, including Philippines, Canada, New Zealand, Antarctica, Ireland etc. and marketed globally.
It has been doubling any crop and tripling any pulse production in 40 nations. Its efficacy has been certified by global body United States Department of Agriculture and Soil Association Organic, Indian Council of Agriculture Research, Kanpur-based Indian Institute of Pulse Research, Shillong-based NE Hilly regional centre of ICAR, Assam Agriculture University and Imphal ICAR.
However, another high tech laboratory has been developed in Odisha capital Bhubaneswar to meet growing demands of Indian farmers.
Dr.Nanda, on an invitation of Lower Suabnsiri DC Kemo Lollen, visited Ziro on June 11, and during meetings with kiwi, large size cardamom and medicinal plant farmers enthused them to adopt his product to yield its benefits and offered buy back policy to kiwi, large size cardamom, medicinal plant, ginger and turmeric growers to encourage them.
Trend setter progressive farmer Kampu Habung, despite her efforts, could not meet Dr. Nanda.
Thus, on the request of Dr.Nanda, telephonically explained that 100 grams of product should be mixed in 200-liter of water and sprayed on leaves that would bring the desired results.
Parliamentary Secretary Jambey Tahsi was the first to procure the product worth Rs one lakh followed by Agriculture Minister Lowang, Chief Secretary Gamlin and APCC president Takam Sanjoy.
It would be worth mentioning here that Dr. Nanda had given a presentation about his product to state lawmakers, including Chief Minister Pema Khandu, Deputy Chief Minister Chowna Mein and Speaker T N Thongdok in assembly campus immediately after presentation of 2017-18 budget on March 10 last.
The state with very suitable agro-climatic condition, once transformed into organic, would boost the socio-economic condition of the people and its agri & allied sectors would substantially contribute to GDP which presently stands at 31.8%, Dr Nanda today said.
This hilly state is organic by default, with more than 80 percent of farming without use of chemical fertilizers and synthetic agrochemicals while fertilizer consumption in is meager 3.42 kg/ha and pesticides consumption is 0.08 kg/ha for which offers massive scope transform into an organic state.
The state organic mission was launched with Union MoS (Micro, Small & Medium Enterprises) Giri Raj Singh and state's Agriculture Minister Wangki Lowang here on 15.04.17 to convert one lakh hectare area by 2022 and three lakh ha area by 2030 into certified organic.
It may be recalled that Union Agriculture Minister Radha Mohan Singh, responding to Chief Minister Khandu's plea for the Centre's continued support to state's mission organic during a meeting with at New Delhi on May 31 last, had told that his ministry has been regularly releasing funds as money was not a problem but utilization certificates (UC) of funds sanctioned should be submitted without delay for early release of more funds. (ANI)
This story has not been edited. It has been published as provided by ANI