As fuel prices continue to rise, PM Modi meets chief executives of oil companies
Apart from the proliferating petroleum prices, the focus of the meeting is on emerging energy scenario, with ripples from US sanctions on Iran.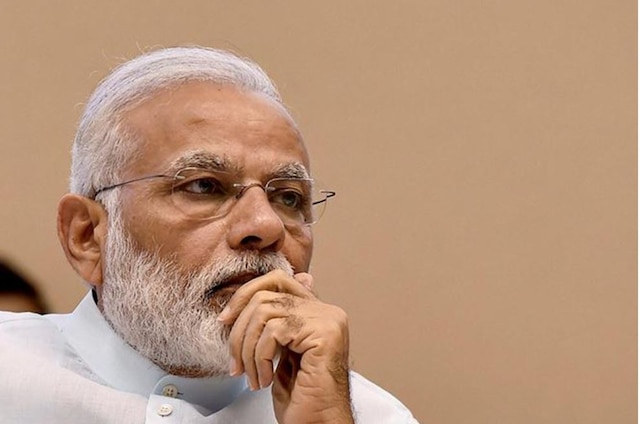 New Delhi:
As petroleum prices continue to beleaguer citizens, Prime Minister Narendra Modi on Monday held meeting with chief executives of top Indian as well as global oil and gas companies with focus on volatile global fuel prices. The meeting included executives of international companies like British Petroleum and Total, and executives of India's ONGC, Indian Oil and of companies like Reliance, Hindustan petroleum and Bharat Petroleum.
Focus of the meeting:

Apart from the proliferating petroleum prices, the focus of the meeting is on emerging energy scenario, with ripples from US sanctions on Iran.

The third annual meeting would also deliberate on ways to revive investment in oil and gas exploration and production, official sources said.

The meeting is coordinated by the NITI Aayog and stresses on challenges posed by volatile oil prices and the US sanctions on Iran and on ways to attract investments and steps for making it easier to do business in India.

Previous meetings:

Modi's first meeting was on January 5, 2016 where suggestions for reforming natural gas prices were made. More than a year later, the government allowed higher natural gas price for yet-to-be-produced fields in difficult areas like deep sea.

In the last edition in October 2017, suggestions were made for giving out equity to foreign and private companies in producing oil and gas fields of state-owned ONGC and OIL. But the plan could not go through in view of strong opposition from Oil and Natural Gas Corp (ONGC).

Diesel price back to the square one: The Rs. 2.5 slash introduced by government in diesel prices  now seems ineffective with the regular increase in prices. The per day hike in diesel prices totals to Rs. 2.51 since the day the price was cut thus nullifying the effect of the cut.

Also read:  Rupee falls, fuel prices surge again! Check petrol, diesel cost in your city today

WATCH: