At Delhi airport, bags displaced as baggage handling system hits with glitch
Unusually high number of power banks, lighters, and other dangerous items in checked-in luggage affected baggage handling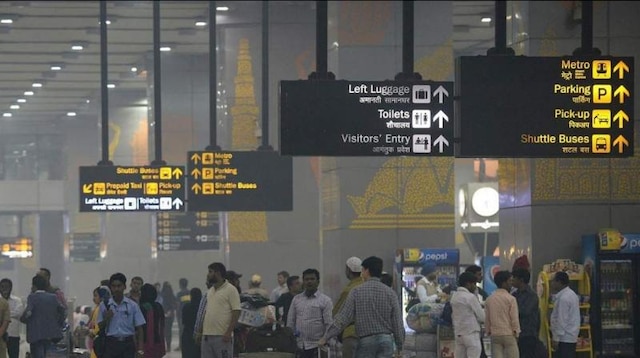 By:

PTI
Updated:
30 Mar 2018 11:37 AM
New Delhi: Chaos prevailed at Terminal 3 of Indira Gandhi International Airport as hundreds of passengers faced delays in baggage clearance, leading to long queues and flight delays.

The problem in the baggage handling system affected flight operations, with Vistara Airline issuing a statement , saying bags were not being loaded on to the flights and that the airline had taken up the issue with the airport officials.


Vistara operates from the terminal along with Air India and international operators.

The GMR-led Dial International Airport Ltd, the airport operator, attributed the delay in baggage clearance to an increased level of dangerous goods particularly power banks and lighters being carried by passengers in checked-in luggage. This incident rate was 30 per cent higher than average days as the rush was more because of the long holiday weekend.

This impacted the baggage handling processing due to manual reconciliation of the suspect baggage with the passenger and removal of prohibited items, a DIAL spokesperson clarified, adding the issue was now under control.

Several passengers took to social media to vent their anger over the inordinate delays in baggage clearance. One of the passengers tweeted that though she landed at her destination after several hours of delay, her bags were yet to arrive.

BJP Lok Sabha MP Hema Malini was among the passengers whose bags were also stuck in the clearance process. There were uncomfirmed reports that Samajwadi Party leader Akhilesh Yadav's bags were also stuck.

Railways Minister Piyush Goyal arrived at a function in Mumbai hours behind schedule as source close to him said that his flight from Delhi had got delayed.

The DIAL spokesperson dismissed allegations that a section of the staff had delayed the baggage handling system because of issues arising out of the suspension of a colleague.

A DIAL statement said that passengers were being reminded not to pack dangerous items in checked luggage to avoid inconvenience.