Ayodhya Dispute case: SC fixes 14 March as the next date of hearing
Both Hindus and Muslims claimed over the 2.7 acre disputed Ayodhya site.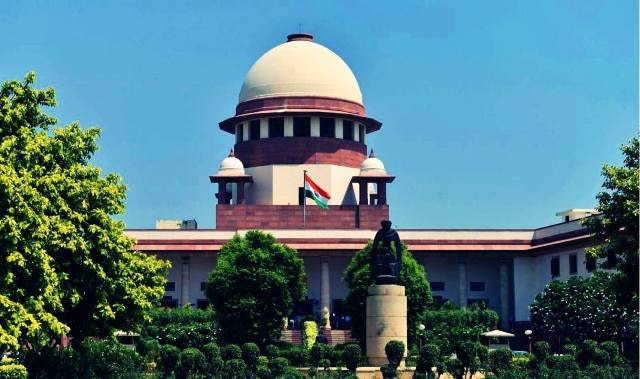 New Delhi:
CJI Dipak Misra-led Supreme Court bench today afternoon adjourned theRam Janmabhoomi-Babri Masjid title dispute case to March 14 as some of the documentations and translations were yet to be filed before it.
CJI had earlier rejected a suggestion by senior lawyer and Congress leader Kapil Sibal to defer hearings till the completion of 2019 Lok Sabha elections.
Both Hindus and Muslims have claimed over the 2.7 acre disputed Ayodhya site.
Ayodhya case LIVE UPDATES:


Supreme Court fixes 14 March as the next date of hearing, as some of the documents & translations are yet to be filed before it.


Hearing is going on in the court room-1


Hearing in the case started


All three judges reached SC


The matter is listed for hearing at 2 p.m. today


The bench of Chief Justice Dipak Misra, Justice Ashok Bhushan and Justice S. Abdul Nazeer will hear the matter


There may be day to day hearing from now onward


A special bench headed by Chief Justice Dipak Misra said that it would hear the appeals on March 14 and clarified that it never intended to hear the case on a "day-to-day basis".
The bench, also comprising Justices Ashok Bhushan and S A Nazeer, said it will deal with the instant matter as a "pure land dispute" and indicated that impleadment applications of those which were not before the High Court would be dealt with later.
The top court said the excerpts of vernacular books, which have been relied upon in the case, be translated in English and be filed within two weeks from today.
The apex court also directed its Registry to provide copies of video cassettes, which were part of high court records, to parties on actual cost.
The special bench of the apex court is seized of a total 14 appeals filed against the high court judgement delivered in four civil suits.
A three-judge bench of the Allahabad High Court, in a 2:1 majority ruling, had in 2010 ordered that the land be partitioned equally among three parties -- the Sunni Waqf Board, the Nirmohi Akhara and Ram Lalla.
(With additional information from PTI)