Ayodhya Dispute: SC rules out activists' intervention, to hear only original litigants
The bench directed its Registry "not to entertain any interlocutory applications for intervention or impleadment"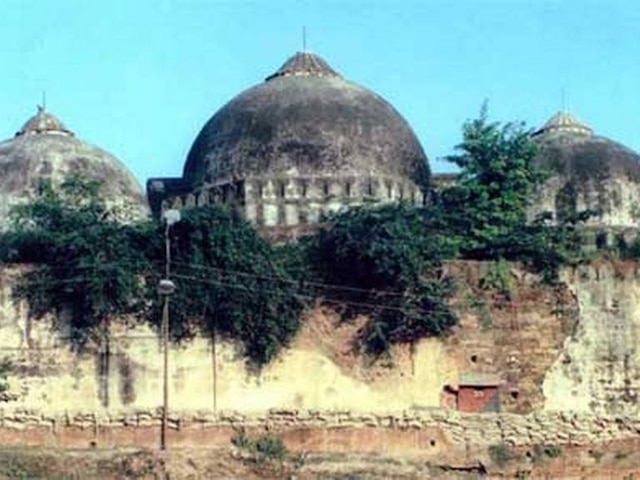 New Delhi:
The Supreme Court on Wednesday made a comment on intervention in Babri Masjid case which shattered hopes of activists like Shyam Benegal and Teesta Setalvad. The Supreme Court made it clear that only the parties to the original lawsuits would be allowed to put forth their arguments.
Supreme Court. Credit: PTI-File

A special bench headed by Chief Justice Dipak Misra said it would first decide whether the land dispute appeals be sent to a five-judge constitution bench as sought by lead petitioner M Siddiq (since deceased), who is represented by legal heirs in the case.

The court said "Counsel for appellants, as well as, the respondents in all the appeals have raised objections for such intervention/ impleadment/ filing additional documents/ seeking permission to render assistance."

ALSO READ:  'Illegal' telephone exchange case: Maran brothers discharged due to no sufficient material

The bench further added, "We are of considered opinion that these interlocutory applications do not merit any consideration and they are accordingly rejected,"

The bench went a step further and directed "not to entertain any interlocutory applications for intervention or impleadment". It, however, said that the parties can file additional papers.

Besides Benegal and Setalvad, eminent persons like Aparna Sen and Anil Dharker wanted to intervene for using the disputed 2.77 acre disputed land. The intervention plea of BJP leader Subramanian Swamy, at whose instance the cases were fast-tracked by the apex court, was also rejected.

The bench, however, considered Swamy's submission that he had not sought to intervene in the matter but filed a separate writ petition seeking enforcement of his fundamental right to worship at the birth place of Lord Ram in Ayodhya.