Badal acknowledges AAP 'mushrooming' in Punjab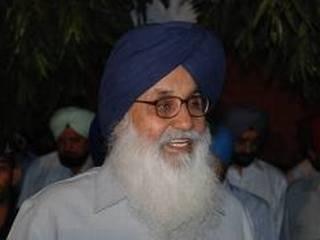 Ludhiana: After being in denial that the AAP had no standing in Punjab, Chief Minister Parkash Singh Badal on Tuesday admitted that the young party was now "mushrooming" in the state.

Addressing a gathering to mark the martyrdom day of revolutionary Karnail Singh Issru, who died during the liberation of Goa from Portuguese, in Issru village in Ludhiana district, Badal said the electorate of Punjab should be wary of the Aam Aadmi Party and the Congress as both were "anti Punjab, anti-Sikh and anti-farmers".

"I urge the people of Punjab not to blindly justify the sinister moves of these parties as both these parties are inimical to the interests of the state and are constantly working against the interests of its people," said Badal, who is also the Shiromani Akali Dal chief patron.

Assembly elections in Punjab are to be held in February 2017 and the emergence of the AAP as a challenger to the Akali Dal-BJP combine and the Congress could make the contest triangular on all 117 assembly seats.

Attacking the AAP, Badal said: "In the garb of 'Aam Aadmi' (common man), this party is in fact a band of fugitives and opportunists who are vying to attain political power at every cost.

"This new party, which is now mushrooming in the state, has no sympathy with the people of Punjab. The AAP government in Delhi has taken a stand contrary to the interests of Punjab on the issue of SYL in the apex (Supreme) court."

The Akali Dal, and particularly its President and Punjab Deputy Chief Minister Sukhbir Singh Badal, have been dismissive about the AAP. Badal junior has been saying that the contest will be between the Akali Dal-BJP alliance and the Congress.

"The Congress and AAP are two sides of a coin that are suffering from same anti-Punjab syndrome. Punjabis must remain vigilant of the nefarious designs of both these parties to ruin the state. Both these parties have a proven track record of anti-Punjab and anti-Sikhism," the Chief Minister said.

The Akali Dal-BJP alliance has ruled Punjab since 2007.

The AAP won four of the 13 Lok Sabha seats in Punjab in the 2014 general election. The AAP leadership is confident of securing a clear majority in the forthcoming assembly polls.