Bank strike on Tuesday: All you need to know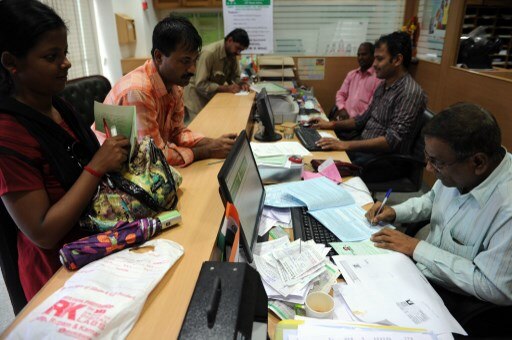 By:

PTI
Updated:
21 Aug 2017 09:09 PM
NEW DELHI: Normal banking operations in public banks may see some disruption on Tuesday because of a nation-wide strike to protest against the government's proposed consolidation move besides raising other demands.


The strike has been called by unions under the aegis of the United Forum of Bank Unions (UFBU).


The Indian Banks' Association (IBA) has already informed customers that functioning of branches and offices may take a hit if the strike takes off. It also asked banks to take measures in advance to minimise the impact.


Deposit and withdrawal in bank branches, cheque clearance, NEFT and RTGS transactions will be affected.


Operations at private lenders such as ICICI Bank, HDFC Bank, Axis Bank and Kotak Mahindra Bank are expected to be normal except delay in cheque clearances.


UFBU is an umbrella body of nine unions, including All India Bank Officers' Confederation (AIBOC), All India Bank Employees Association (AIBEA) and National Organisation of Bank Workers (NOBW).


"As the conciliation meeting before the Chief Labour Commissioner failed, unions are left with no other option but to go on strike. There was no assurance from the government and the management of banks," AIBOC General Secretary D T Franco said.


All attempts to hammer out solutions to the demands raised by the unions yielded no result and hence, UFBU decided to proceed with the proposed strike on August 22, he said.


Other demands include no write-off policy for non- performing assets (NPAs) of corporate loans, declaring wilful default of loans as criminal offence and implementation of recommendations of Parliamentary Committee on recovery of NPAs, AIBEA General Secretary C H Venkatchalam said.


NOBW Vice-President Ashwini Rana said the government should provide overtime for additional work during demonetisation.


He also suggested that banks should not pass on the burden of corporate NPAs to bank customers by hiking charges.


Venkatchalam felt that the government should abolish the Banks Board Bureau and ensure stringent measures to recover bad loans and accountability of top executives.


UFBU, which claims membership of nearly 10 lakh across banks, requested the government for cost reimbursement of demonetisation to banks.


As many as 21 public sector banks control 75 per cent of the total business.