Bhagwant Mann pledges to quit drinking liquor! AAP chief Arvind Kejriwal calls it 'Great Sacrifice'
Arvind Kejriwal said Bhagwant Mann's commitment was "not a small thing". He termed it a "great sacrifice" for the people of Punjab and the country.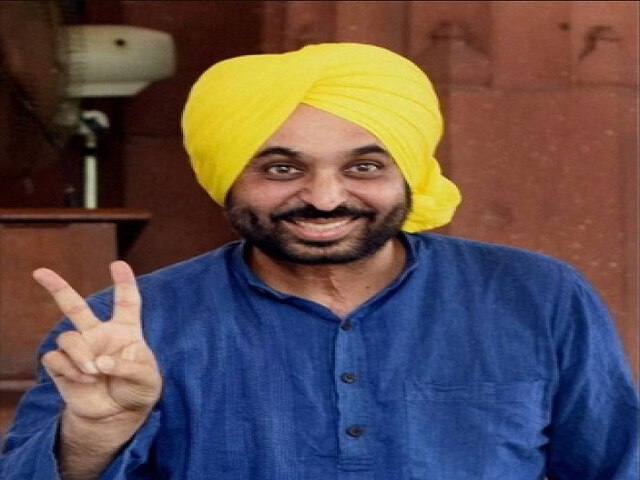 New Delhi: Senior AAP leader and Sangrur MP Bhagwant Mann who is often criticised by political opponents for "excessive drinking habits," has told that he has quit alcohol on his mother's advice. While addressing a rally in Barnala on Sunday, Mann admitted he used to take liquor occasionally, however, he believed that his political opponents maligned him for this habit.

Therefore, on his mother's advice after she had told him that people defamed him excessively on the television, asked him to stop taking liquor, he decided to give away the habit. He said he has left drinking from January 1 and that he hopes to shun liquor for the rest of his life.

"My political opponents often level accusations against me, saying 'Bhagwant Mann takes liquor and remains intoxicated day and night'. Brothers, it always pained me when I saw old videos of myself on social media where I was being defamed," Mann said, at a rally on Sunday.

Mann, who is set contest the Lok Sabha elections from Sangrur seat again, earned high praise from party supremo Arvind Kejriwal for giving up alcohol. Kejriwal said his commitment was "not a small thing". Lauding Mann, the AAP supremo termed it a "great sacrifice" for the people of Punjab and the country.

Kejriwal said, "No one has made sacrifices for Punjab as Bhagwant Mann has." Claiming that Mann's commitment to stay away from liquor was "no small thing", the Delhi Chief Minister said, "Friends, Bhagwant Mann has won my heart. Not only mine, but he also won the hearts of whole Punjab. A leader should be like him who is ready to make any kind of sacrifice for the people. It is not a small thing to make such a big commitment. After January 1, he says he will not touch liquor. It is a very big thing."

In 2016, the suspended AAP MP Harinder Singh Khalsa had complained against Mann to Lok Sabha Speaker Sumitra Mahajan, requesting her to change his seat in the Parliament as Mann, who sat next to him, was stinking of alcohol.