BJP drags Vadra controversy to restrain attacking Congress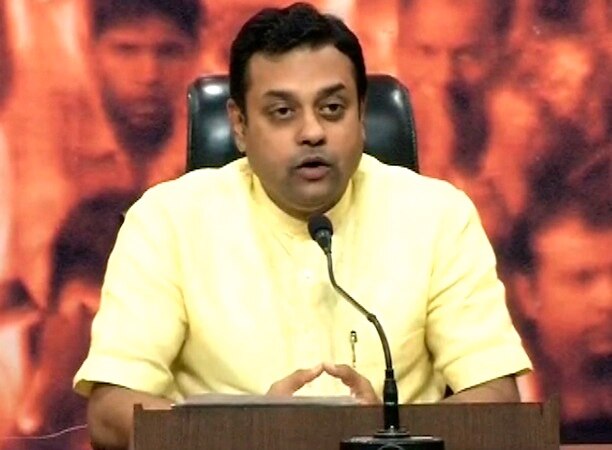 By:

ANI
Updated:
03 Nov 2015 06:15 PM
New Delhi: Accusing Congress president Sonia Gandhi's son in law Robert Vadra of indulging in dubious land deals, the Bharatiya Janata Party (BJP) on Tuesday alleged that the grand old party's march towards the Rashtrapati Bhawan is indicative of their 'intolerance to investigation'.

BJP spokesperson Sambit Patra said Vadra owned Skylight Hospitality had sold land in Bikaner for a huge sum to a fake company.

"Robert Vadra owns a company called Skylight Hospitality. They bought land in Bikaner in 2010 for around Rs. 79 lakh. They sold this land to a company called Elgini Finlease Pvt. Ltd. Elgini takes a loan of Rs. 5.64 crore to buy land, this Elgini is owned by a Congress member," Patra told the media here.

"The shareholders of this company are non-existent. So Robert Vadra sold land to a fake company. And this company got an unsecured loan of Rs. 5.64 crore from a company called as Bhushan Power and steel ltd," he added.

He asked why unsecured loans always feature in Gandhi family's transactions, adding that a similar loan had surfaced even in National Herald case involving a company called Young India Ltd.

"Even in Young India's case, there was an unsecured loan involved. And now in Robert Vadra's case also, there is an unsecured loan," he said.

"This land originally belonged to Defence. Skylight Hospitality got it through series of transactions between imaginary persons. This shows how the government land is being usurped by this family," he added.

The BJP had last month levelled serious charges against the Congress president and her son Rahul Gandhi in connection with the National Herald case and sought an explanation from them.

Meanwhile, the Congress president, accompanied by her party delegation, have reached the Rashtrapati Bhawan here to make an appeal to President Pranab Mukherjee to use his constitutional powers to end the 'atmosphere of intolerance' in the nation.

The Congress' attempt to put the government in dock comes at a time when eminent persons from all walks of life, be it authors, historians, scientist or rating agencies are expressing their concern over the growing trend of intolerance under the NDA regime.