Cong accuses BJP of allotting Rs 4000 cr for buying MLAs in Karnataka, demands probe
Sharma alleged that BJP had amassed Rs 6500 crore for the Karnataka elections.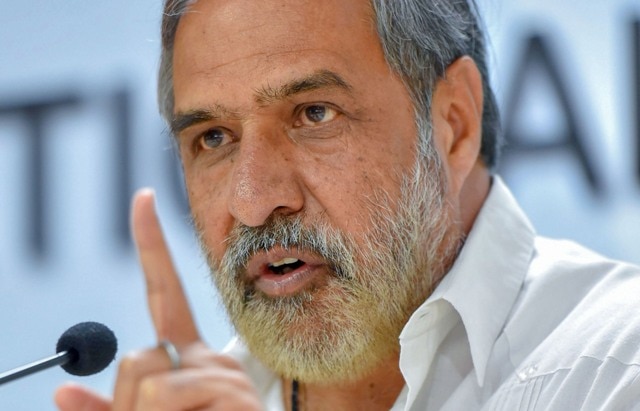 New Delhi: Congress leader Anand Sharma on Monday launched a hard-hitting counter-attack on BJP in response to Amit Shah's media address wherein he termed the JD(S) Congress alliance as unholy.

Sharma alleged that BJP had amassed Rs 6500 crore for the Karnataka elections. He said: "They gave every candidate Rs. 20 crore during elections and had allotted the rest Rs. 4000 crore for buying MLAs."

Sharma demanded that an independent and transparent investigation be launched to check the wrongdoing of BJP during Karnataka elections.

He refuted the claims of BJP that the mandate was against Congress. He said: "The mandate was for the alliance. Congress got lesser seats but more votes. Does popular vote mean nothing to BJP?"

Earlier in the day Amit Shah had stated "If the Congress and JD(S) would not have held their MLAs hostage, we would have formed the government in Karnataka.

Responding to Shah's statement Sharma said : "BJP is under sheer frustration now as all their attempts of trading MLAs to prove majority in the floor test failed miserably".

"The Supreme Court had made it clear that the tenth schedule will be invoked and they could not do anything" said Sharma.

The tenth schedule of the constitution is popularly referred as anti-defection law.

Furthermore Sharma said: "BJP tried its best to distract our MLAs during elections. Our MLAs were held hostage, raids were conducted at their houses, their family members were questioned – all this so that they could not focus on campaigning."

Earlier BJP chief Amit Shah had mocked the Congress-JD(S) alliance in Karnataka, in his first media address after the Karnataka elections.

Watch Anand Sharma's press conference.