BJP must shun violence themselves to ensure peace: Congress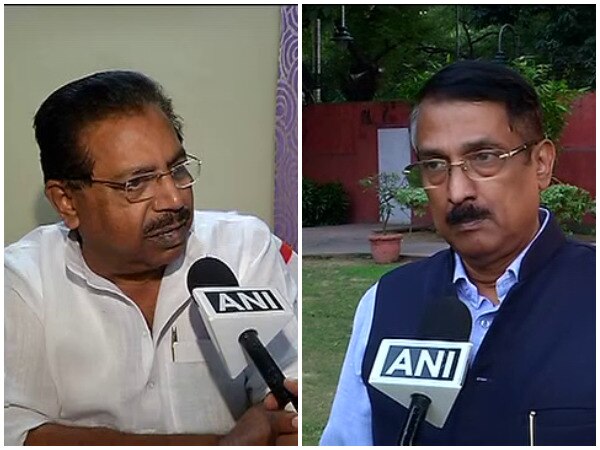 By:

ANI
Updated:
04 Oct 2017 09:00 AM
New Delhi [India], October 4 (ANI): Congress leaders on Wednesday said that Bharatiya Janata Party (BJP) must shun violence themselves in order to make sure that people are not killed in Kerala or any other state.
Reacting to BJP Chief Amit Shah's claims that Kerala Chief Minister Pinarayi Vijayan is directly responsible for killing of party and Rashtriya Swayamsewak Sangh (RSS) workers in the state, Congress leader Tom Vadakkan said, "I believe that we will see peace and the RSS, BJP ad CPIM must understand that violence is no way for Keralites. They understand peace."
Vadakkan also said that Shah needs to back the statements he make and bring it to the public domain.
Echoing the same, P. C. Chacko claimed that both the parties (BJP and CPI-M) are against peace.
"Both the parties in Kerala don't believe in peaceful functioning of democracy. They want to kill each other," he said.
He also claimed that the BJP must put down the guns themselves in order to ensure peace.
"Arms training are given to BJP under the garb of RSS. Why is arms training given? The BJP believes in politics of violence. Shah should ask BJP to put down the guns," Chacko said.
Ahead of Shah's campaign in Kannur against alleged killing of party and RSS workers in Kerala; three BJP workers were allegedly attacked by Communist Party of India (Marxist) CPI (M) workers in Kerala's Kasaragod district.
As per reports, the three BJP workers have sustained injuries in the attack.
A case has also been registered in this regard. (ANI)
This story has not been edited. It has been published as provided by ANI