Timeline of the Salman Khan case in which he was sentenced today
Salman was on Thursday found guilty of killing the blackbucks, from the antelope family, in Kankani village near Jodhpur on the night of October 1, 1998 during the shooting of the film "Hum Saath Saath Hain"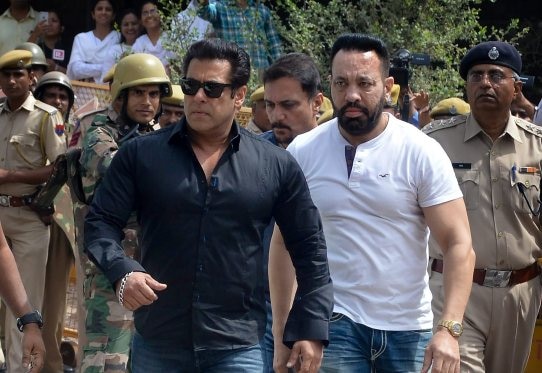 By:

PTI
Updated:
05 Apr 2018 09:16 PM
NEW DELHI: Here is a chronology of events in the case in which Bollywood star Salman Khan was sentenced on Thursday:

October 1-2, 1998: Poaching of two blackbucks in Kankani

October 2, 1998: Complaint registered by the forest department

Total accused in the case: 7 (Salman Khan, Saif Ali Khan, Sonali Bendre, Neelma, Tabu, Dushyant Singh and Dinesh Gawre)

Eye witnesses in the case: 4 (Chhogaram, Poonam Chand, Sheraram and Mangilal)

November 9, 2000: Cognisance and registration of the case at the CJM

February 19, 2006: Followed by the charge arguments, charges are framed against the accused

Repeated revision petitions, first by the defence in the session court and then by the prosecution in the high court, held up the trial for 7 years.

March 23, 2013: Revised charges are framed against all the accused by the trial court.

May 23, 2013: Trial of the case begins in the court of the Chief Judicial Magistrate.

Total prosecution witnesses deposed before the court during trial: 28

January 13, 2017: The deposition completes in the trial court.

January 27, 2017: All accused appear in the court for recording of statements.

September 13, 2017: Final arguments by prosecution begin in the trial court.

October 28, 2017: Final arguments by the defence begins.

March 24, 2018: Final arguments completed by the trial court.

March 28, 2018: Order reserved by the trial court.

April 5, 2018: Order pronounced.