Bombay HC rejects bail application of Pinto family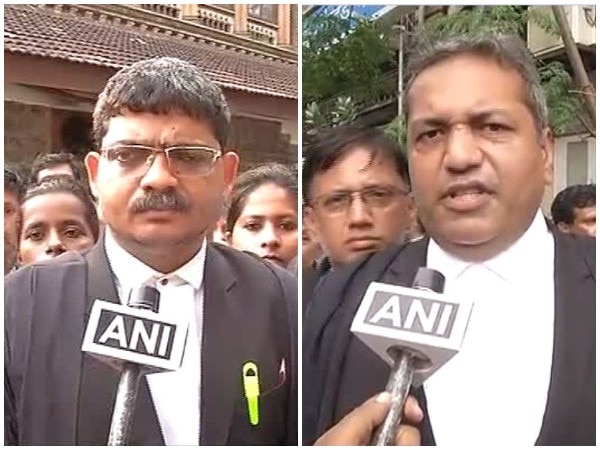 By:

ANI
Updated:
14 Sep 2017 08:25 PM
Mumbai (Maharashtra) [India], Sept 14 (ANI): As the Bombay High Court rejected the anticipatory bail applications of Augustine Pinto, Grace Pinto and Ryan Pinto during a hearing on Applied Behaviour Analysis (ABAs) on Thursday; Pinto family's lawyer Gunaratne Sadawarte called the judgment "intellectual".
"The ratio which is followed by the earlier judgment that transit bail is not a bail and it is not a legislative intent by the virtue of Article 438 of the CrPc and that's why I will say that the court has issued restrictions, given the virtue of the judgment of Supreme Court earlier," the lawyer told ANI.
Sadawarte also said that the court was anticipating and has fairly told that there might be a possibility that the present applicant may fly away on its own and hence has said that the Pinto family's passport shall be taken away by 9 p.m. today.
On the other hand, Sushil Tekriwal, the lawyer of victim's father Barun Thakur, said that this is a matter of happiness.
"It's a matter of happiness that the transit anticipatory bail has been rejected by the Bombay High Court, only with the limited purpose of granting the relief till 5 p.m. with respect to the arrest till tomorrow subject to their depositing the passport today by 9 p.m. failing which this interim relief will automatically stand vacated," he told ANI.
He also said that the court has no jurisdiction and "this question of law was being argued for more than two hours."
Earlier in the day, the Bombay High Court rejected the anticipatory bail applications of Augustine Pinto, Grace Pinto and Ryan Pinto during a hearing on ABAs.
The High Court will give Pinto family the interim protection from arrest till tomorrow, only if they submit their passports by nine pm today.
The High Court is hearing the arguments on the aspect of the maintainability of applications in its jurisdiction because the interveners and public prosecutor have claimed that these applications are not maintainable.
A Special Investigation Team (SIT), constituted to look into the murder case of the seven-year-old Gurugram student, had pointed out serious security lapses in the school.
The SIT averred that the school did not have any separate toilet for staffs like drivers and conductors, while adding that the administration even did not get their employees identification verified.
The report by the investigative team also highlighted that the some of the CCTV cameras of the school were neither working properly. Also, the fire extinguishers had expired. It was also revealed that the school establishment had broken boundary walls.
The report further said that there were no separate toilets for conductors and drivers and the wall behind the school remained unfinished, which easily allowed anyone to enter the school premises without permission.
It added that a proper police verification of employees, working at Ryan International School, was not done by the school authorities. (ANI)
This story has not been edited. It has been published as provided by ANI