BRD medical college principal, wife arrested over Gorakhpur tragedy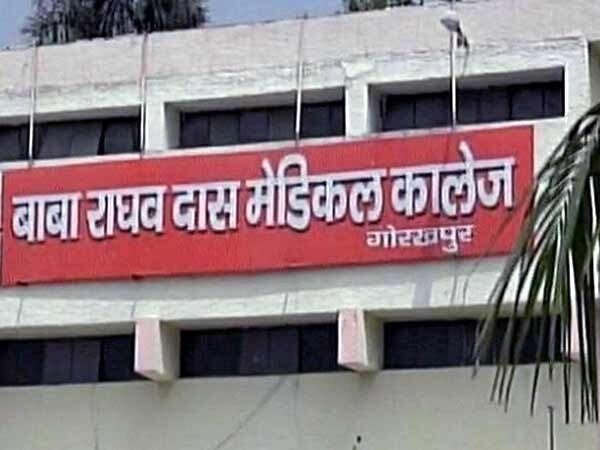 By:

ANI
Updated:
29 Aug 2017 08:25 PM
Kanpur (Uttar Pradesh) [India], Aug 29 (ANI): Suspended principal of the Baba Raghav Das (B.R.D.) Medical College Rajiv Mishra and his wife Purnima were arrested from Kanpur on Tuesday in connection with the deaths of over 70 infants at Gorakhpur hospital in a week.
The couple has been taken to Gorakhpur by the Special Task Force (STF) of Uttar Pradesh police.
Earlier, an FIR was lodged against the suspended principal of the B.R.D medical college, Dr. Rajiv Misra, along with six other hospital personnel, and two officials of the oxygen-supplying agency Pushpa Sales Private Limited, Manish Bhandari and Uday Pratap Sharma under the charges of criminal negligence.
The FIR states that the breach in fulfilling the responsibility of supplying oxygen on the part of the Pushpa Sales comes under the section of criminal negligence, as they were informed of the depleting stock of liquid oxygen by the B.R.D Medical college staff.
The FIR also stated that the government hospital had received a total fund of Rs. 454 lakh for the financial year 2017-18, of which Rs. 63.65 lakh was supposed to be given to Pushpa Sales in April.
Therefore, the B.R.D hospital personnel have been charged for "deliberately not submitting the payment despite repeated written request by the supplier to the principal" in want of bribe.
The FIR also accused principal Misra of staying absent from office on August 10 when media reported the deaths, thus indicating a "criminal conspiracy" on his part.
It also accused Misra and his wife of corruption, supported by statements given by Dr. Shukla's hospital staff that she had obtained illegal amounts of money and had a significant role in the corrupt activities of Dr. Misra.
Others have been accused of neglecting their respective duties in anticipation of bribe, that resulted in deaths.
Dr. K.K. Gupta, Director General, Medical Education registered the FIR under the orders of Uttar Pradesh government at the Hazratganj Police Station, Lucknow on August 23.
Earlier, Uttar Pradesh Chief Minister Yogi Adityanath had ordered for a strict action against the hospital staff and Pushpa Sales Pvt. Ltd., the firm that had allegedly cut off oxygen supply over non-payment of dues, after he was briefed about the Gorakhpur tragedy by a committee that he formed for looking into the matter. (ANI)
This story has not been edited. It has been published as provided by ANI