Cambridge Analytica case: Himanshu Sharma, Vice-President, OBI comes out with clarification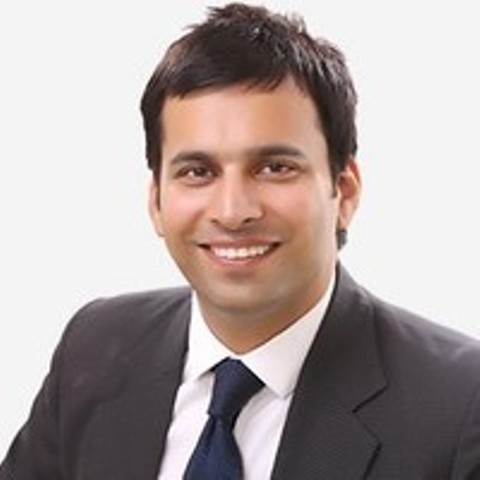 New Delhi: Clarifying his side of story, Himanshu Sharma, Vice-President, Ovleno Business Intelligence (OBI) said on Thursday that they are a "ground research company".
"We are a ground research company closely working with various media houses & not undertake any project with Cambridge Analytica related to social media (specially Facebook)," Sharma said, reported news agency
ANI
.
Interestingly, Cambridge Analytica that worked with Donald Trump's election team harvested millions of Facebook profiles of US voters and used them to build a powerful software programme to predict and influence choices at the ballot box.
Owned by the hedge fund billionaire Robert Mercer, Cambridge Analytica was headed at the time by Trump's key adviser Steve Bannon. The firm offered tools that could identify the personalities of American voters and influence their behaviour.
Donald Trump's presidential campaign paid millions of dollars to Cambridge Analytica as the firm has developed a political weapon powerful enough to help the Republican nominee overcome his troubles and win the White House, a Washington Post report said.
Also the Cambridge Analytica and the leaders of the Leave.EU group, an organisation that campaigned for Brexit, have in past boasted about working together during the Brexit campaign. Arron Banks, the co-founder of Leave.EU, said in a book that in October 2015 his group had hired Cambridge Analytica.
On Thursday, in a related development, Congress attacked PM Narendra Modi and Union minister Ravi Shankar Prasad.
"Hitler had an associate called Goebbels, Modi ji has an associate called Ravi Shankar Prasad. BJP Govt has become a manufacturer of fake news. Sabse bade data chor macha rahe hain sabse zyada shor," RS Surjewala of Congress said, reported news agency 
ANI
.
Meanwhile, on Thursday, again attacking Congress and alleging its links to political data analytics firm Cambridge Analytica (CA), the BJP  claimed that the firm was involved in Rahul Gandhi's social media campaign and there had been meetings too in this regard.
The Bharatiya Janata Party (BJP) also questioned the silence of the Congress President for more than five months over media reports that claimed his party had roped in CA as 'Brahmashtra' to counter Prime Minister Narendra Modi in 2019, reported IANS.
ALSO READ: Cambridge Analytica: How UK firm stole personal data from 50 million FB profiles
YOU MAY ALSO LIKE TO READ:
OPINION: Donald Trump calls Vladimir Putin; New bonhomie between US-Russia a welcome step