CBI carries out searches at AAP minister Satyendar Jain's residence
The raid happened after allegations were levied against Delhi minister Satyendar Jain in connection with alleged violation of norms in hiring architects for the Public Works Department (PWD)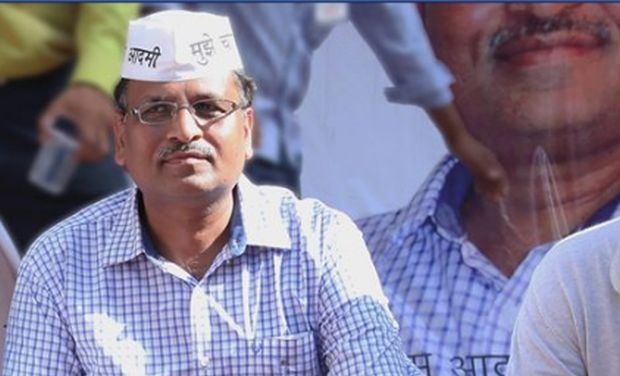 By:

PTI
Updated:
30 May 2018 10:28 AM
New Delhi:
The CBI today carried out searches at the residence of Delhi minister Satyendar Jain after registering a fresh case against him in connection with alleged violation of norms in hiring architects for the Public Works Department (PWD), officials said here.



CBI conducted searches at Delhi Minister Satyendra Jain's residence over alleged violation in hiring of creative team by Public Works Department(PWD) pic.twitter.com/KYvrM1yh1p


— ANI (@ANI) May 30, 2018
Five more locations, including residences of PWD officials and other private persons, are also being searched, they said.
Jain is already facing probe in a case pertaining to money laundering.
The PWD minister, in a tweet, confirmed that the Central  agency was carrying out searches at his residence.



Cbi raids my house for hiring creative team by PWD. Professionals were hired for different projects. All were forced to leave by cbi.


— Satyendar Jain (@SatyendarJain) May 30, 2018
The agency had registered a preliminary enquiry into the hiring of 24 architects for a creative wing of the PWD through an agency, which reportedly lacked any prior experience, the officials added.