CBSE Class 12th Results 2017: Results likely to be declared on May 23 Check Cbse.nic.in & Cbseresults.nic.in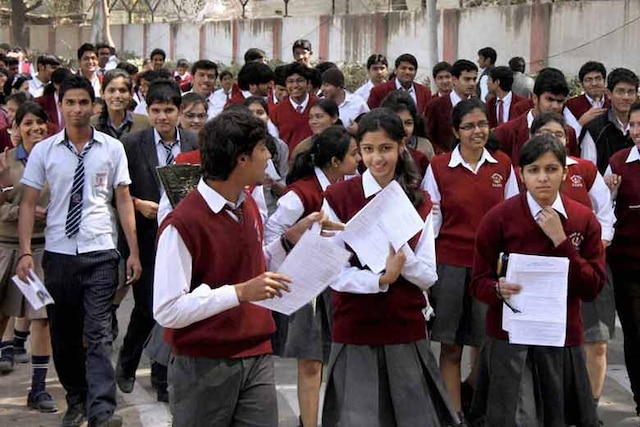 CBSE 12th results 2017:
The Central Board of Secondary Education (CBSE) is likely to announce CBSE class 12 results 2017 on Wednesday. Students who appeared for CBSE Class 12th examination for 2016-2017 session can check their
cbse results
on board's official website: cbse.nic.in or cbseresults.nic.in
The examination schedule was delayed this year due to Assembly elections that took place in five states: Uttar Pradesh, Uttarakhand, Punjab, Goa and Manipur. But the CBSE had said that the results would be declared on time.

Though, as of now no official announcement has been made by the Board on its web portal regarding the result.

[ALSO READ] EXCLUSIVE: Modi only 'burst balloons in air'; BJP won't win more than 60 seats in Gujarat, says Hardik Patel

In a major decision, the CBSE has scrapped the moderation policy under which grace marks are given to students in exams for difficult questions.

Under the moderation policy, examinees are awarded up to 15 per cent extra marks in certain papers if the questions are deemed to be difficult.

However, the practice of awarding grace marks will continue to ensure that a student clears an exam if he or she needs a few marks to do so.

Follow these three steps to check your results:

1: Access the official websites: www.cbse.nic.in  www.cbseresults.nic.in and www.results.nic.in

2: Enter your details such as roll number and other required details in the respected fields.

3: Click on 'Submit' and your results will be flashed on the screen.

About CBSE

The Central Board of Secondary Education is a Board of Education for public and private schools, under the Union Government of India. CBSE has asked all schools affiliated to follow only NCERT curriculum.

CBSE conducts the final examinations for Class 10 and Class 12 every year in the month of March. The board earlier conducted the AIEEE Examination for admission to undergraduate courses in engineering and architecture in colleges across India.