Won't give my opinion as son, Centre must decide on Rajiv Gandhi's killers: Rahul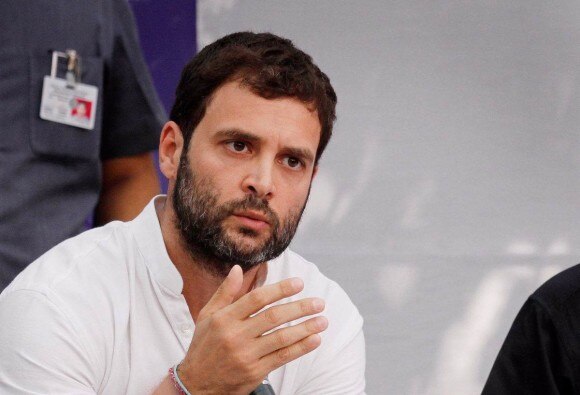 By:

ANI
Updated:
03 Mar 2016 12:07 PM
New Delhi: Putting the ball in the Centre's court over the release of all seven convicts in former prime minister Rajiv Gandhi's assassination case, Congress vice-president Rahul Gandhi on Thursday said that he would not voice his opinion in this regard as a son.

"It is up to the government to decide, I won't give my personal opinion," Gandhi said in a statement.

The Tamil Nadu Government has sought the opinion of the Ministry of Home Affairs on releasing all the seven convicts in this case.

Tamil Nadu Chief Secretary K. Gnanadesikan in a letter to Union Home Secretary Rajiv Mehrishi said while the state has already decided to release the seven convicts, it is necessary to seek the Centre's opinion under Section 435 of the Criminal Procedure Code, as they have been in prison for over 24 years.

Under the provisions of the Criminal Procedure Code, the state governments have to consult the Centre before releasing life convicts who were tried by the CBI.

The J Jayalalithaa-led government had earlier sent a similar note in February 2014 to the then UPA government after the Supreme Court commuted the death sentence of three convicts - Murugan, Santhan and Perarivalan - citing inordinate delay by the executive in deciding their mercy plea.