Chhattisgarh Elections: PM Modi, Rahul Gandhi to kick off campaign for first phase today
An intense political slugfest is in fray as both Congress and BJP will launch campaign today in the Naxal-affected state, going to polls on November 12 and November 20.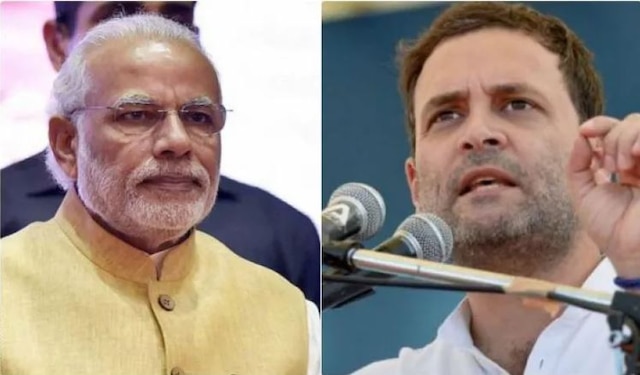 New Delhi: Poll-bound state of Chhattisgarh witnesses an intense political slugfest as Prime Minister Narendra Modi and his political rival Rahul Gandhi both will launch their campaign for the first phase of the Assembly elections. Today while PM Modi will address a rally in Jagdalpur, which is the headquarters of Bastar district, Congress president Rahul Gandhi will hold a roadshow in Chief Minister Raman Singh's constituency Rajnandgaon.

Rahul Gandhi is on a two-day-tour of the state and will be addressing five rallies.

PM Modi is scheduled to arrive at Raipur airport at 11:20 am on Friday and then will take a helicopter to Jagdalpur. Following the rally, he will leave for Raipur at 2 pm and then return to Delhi. This will be PM Modi's first election rally for the state Assembly polls.

The head of Chhattisgarh Congress' state communication wing Shailesh Nitin Trivedi told PTI that Rahul Gandhi will address his first rally in Pakhanjore town of Kanker district at noon, followed by public meetings in Rajnandgaon district's Khairgarh and Dongargarh towns, and a road show in Rajnandgaon.

He will put up at Rajnandgaon for the night and on Saturday, will address rallies in Charama (Kanker district) and Kondagaon, Trivedi said, adding that the Congress chief would also chair a meeting of party workers in Jagdalpur.

In Rajnandgaon, which is the home turf of CM Raman Singh, Congress will be seeking votes on the name of deceased former PM Atal Bihari Vajpayee, whose niece Karuna Shukla is pitted by Congress against the Chhattisgarh CM. While Raman Singh of BJP,  upon the name of Vajpayee. Singh is also scheduled to hold a road show in Rajnandgaon on Friday evening.

The campaigning for the first phase will end on Saturday.

It will be a two-phased poll for Chhattisgarh. In the first phase of elections scheduled on November 12, 18 seats of the eight Naxal-affected districts will go to polls. The remaining 72 seats will witness polling on November 20. The counting of votes will be held on December 11.  A total of 1,291 candidates are in the fray for the two phased state polls.

In the 2013 Assembly polls, the BJP had won 49 seats, while  Congress  had won on 39 seats.