Chhattisgarh election 2018: Naxal killed in encounter after Maoists trigger several explosions ahead of polls, 1 BSF ASI injured
Chhattisgarh election 2018: A Maoist was gunned down in the gunfight with security forces in Bijapur district today.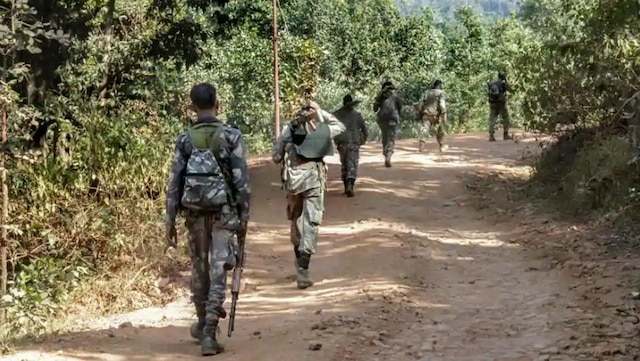 Chhattisgarh election 2018: A day ahead of the assembly election in the state, a fierce gunfight broke out between the security forces and Maoists on Sunday morning in Chhattisgarh. The encounter is still underway. As per the report by PTI, a Maoist was gunned down in the gunfight with security forces in Bijapur district today. The exchange of fire took place at a forest in Bedre area when a team of the Special Task Force (STF) was out on an anti-Naxal operation, a senior police official told PTI.

Maoists reportedly triggered several IED blasts in Kanker district of Chhattisgarh. ANI reported a set of six IEDs were planted in a series and were set off in one go between village Gome and Gattakal in Koyali beda. The police official confirmed that a body of a Naxal clad in 'uniform' and a rifle was recovered from the spot, located around 450 km from Raipur. Further details are awaited as the search operation was still underway, he added.

Meanwhile, security has been heightened in seven districts of Bastar division and Rajnandgaon district which go to polls in the first phase on Monday. Around one lakh security personnel have been deployed to ensure smooth conduct of elections.
Naxalites have asked voters to boycott the polls.

The 90-member Chhattisgarh Assembly will go to polls in two phases -- on November 12 and 20 -- and the results will be announced on December 11. The first phase of polls will cover 18 constituencies of eight Naxal-affected districts that include Bastar, Kanker, Sukma, Bijapur, Dantewada, Narayanpur, Kondagaon and Rajnandgaon.