Chhattisgarh elections: Campaigning for 2nd phase of polls concludes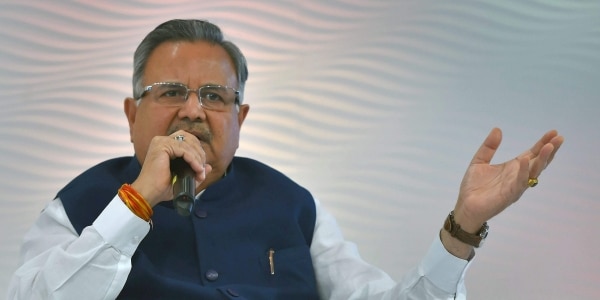 By:

PTI
Updated:
18 Nov 2018 06:59 PM
RAIPUR: Campaigning for the second and final phase of the Assembly polls in Chhattisgarh concluded on Sunday, with political bigwigs including Prime Minister Narendra Modi, Chief Minister Raman Singh and Congress President Rahul Gandhi raising the heat in the state where the BJP has been in power since 2003.

A total of 1,079 candidates are in the fray for the 72 seats spread across 19 districts in the second phase.

Addressing a rally in Mahasamund, Modi ridiculed the erstwhile Manmohan Singh-led UPA regime as a "remote-controlled government", and said that Raman Singh's BJP government, ruling the state since 2003, could do real work only after the BJP took power at the Centre in 2014.

Besides Modi, Union Home Minister Rajnath Singh addressed public rallies at Lailunga, Dharamjaigarh and Takhtpur. Chief Minister Raman Singh addressed public meetings at six places.

The state is for the first time witnessing a three-way electoral contest with arch-rivals Congress and the BJP battling it out, with the alliance of Mayawati-led Bahujan Samaj Party (BSP) and former Chief Minister Ajit Jogi's Janta Congress Chhattisgarh potentially turning out to be the third force.

The BSP is contesting for 25 seats and its ally the Janta Congress Chhattisgarh for 46 seats.

The Arvind Kejriwal-led Aam Aadmi Party (AAP) has fielded candidates in 66 constituencies.

The first phase of the election in 18 constituencies across eight Maoist-infested districts of the state took place on November 12 and saw a 76.28 per cent voting despite Maoists threatening people to stay away from the poll process.

The BJP, vying for a fourth straight term, has 49 seats in the outgoing Assembly, the Congress 38 and the BSP one in the 90-member Assembly.