Naxal leader Hidma behind massive attack that killed 25 CRPF jawans in Chhattisgarh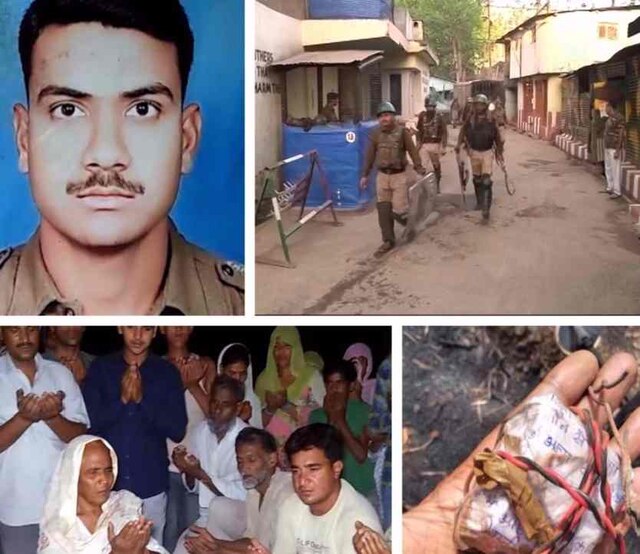 Chhattisgarh: Naxal leader Himda is said to be behind the massive Naxal attack in Sukma district which killed 25 CRPF jawans on Monday.

One of the severely injured soldiers was Sher Mohammad, who fought with the Naxals keeping his life at stake. The soldier belongs to Bulandshehar in Uttar Pradesh where is family is praying for his health.

Speaking to a news agency Mohammad narrated his ordeal and said, "First Naxals sent villagers to trace our location, then almost 300 Naxals attacked us. We also fired and killed many".

"They were around 300 and we were around 150, we kept firing. I shot 3-4 Naxals in the chest", CRPF constable added in a shocking revelation.

Mohammad is currently undergoing treatment in the hospital for he sustained several serious injuries.

PM Modi condemns attack:

Commenting on attack PM Narendra Modi said-"Attack on CRPF personnel in Chhattisgarh is cowardly and deplorable. We are monitoring the situation closely".

Rahul Gandhi condemns attack:

"Sincere condolences to families of CRPF personnel martyred in the attack in Sukma.We salute sacrifice and courage of our bravehearts", said Congress vice-president Rahul Gandhi.

President Mukherjee pays condolences:

"Strongly condemn attack on CRPF personnel in Chattisgarh; condolences to families of deceased and prayers for injured", said President Pranab Mukherjee.

Chhattisgarh CM Raman Singh called emergency meeting on Monday night after 25 CRPF personnel lost their lives. Those injured in CRPF-Naxals encounter were shifted to hospital in Raipur and Bastar IG Vivekanand Sinha and DIG Sunderraj left for Sukma.