Chhattisgarh: Two CRPF men accused of molesting schoolgirls after Raksha Bandhan programme
CRPF soldiers were invited to the tribal girls' hostel for a local TV programme on Raksha Bandhan, where the girls tied Rakhi on their wrists. The alleged incident occurred minutes after the programme.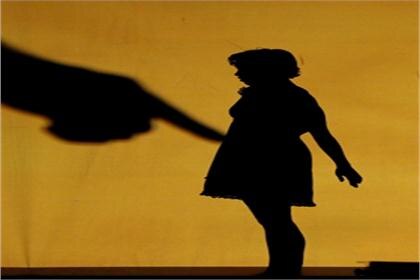 New Delhi: In an 'embarrassing' incident in Chhattisgarh that has come into light recently, two CRPF troopers molested some tribal schoolgirls in the Maoist affected Dantewada region on July 31. The shameful incident, as reported, occurred on the occasion of Raksha Bandhan celebration.

Chhattisgarh Police have started a probe against two unknown military personnel following a complaint by the warden of the girls' hostel. According to reports, the Dantewada additional superintendent of police Abhishek Pallav informed that an investigation has begun after registering an FIR under Protection of Children from sexual offences (POCSO) Act 2012 and IPC sections. An identification parade of the two accused will  be conducted soon.

It is reported that on July 31, a Raksha Bandhan programme was organised in the hostel at Palnar where the tribal girls reside, by a local TV channel for a later broadcast on Monday. The CRPF personnel were invited so that the girls could tie Rakhi on their wrists. Palnar is 25 Km away from district headquarters of Dantewada.

According to complaint lodged by the hostel warden, when the girls went to washroom after the programme concluded, two unidentified men in uniform followed them to the washrooom and molested the young girls on the pretext of frisking.

The matter came to light after a Facebook post by activist Himanshu Kumar on Sunday. Giving a detailed description of the incident, Himanshu has pointed out that the matter was reported to the Collector and the Superintendent of the Police right after the girls told about the incident to the warden, but they tried to suppress the matter, becoming equally guilty of the offence. He has written that when tribal leader Soni Sori spoke to the girls, they shared the entire matter with her.

He writes that permitting military men inside the girls' hostel premises, at the first place, was a big mistake by the government.

As reported, the CRPF has also formed a four-member committee led by the DIG of CRPF, Dantewada, to look into the matter. They have assured strict action against the two personnel if they are found guilty.

As a matter of fact, previously too, security personnel fighting Maoists in the region have been accused of sexual offences.