Chinese troops intrude Barahoti area of Uttarakhand, confirms CM Rawat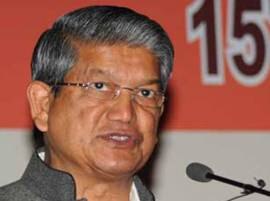 New Delhi: An alarming incident was reported on Wednesday morning in Uttarakhand, where the Chinese intruded disputed Barahoti area of Chamoli district. The incident has now been confirmed by the Chief Minister Harish Rawat, who has called the incident "worrisome".

The incident was reported after an ITBP (Indo-Tibetian Police Force) official raised an alarm and alerted other officials.

According to the reports, Joshimath district team visited Barahoti to monitor relief work after rains, during which Chinese troops were spotted in the area. The Chinese troops thereafter chased away the district administration team.

Barahoti in Joshimath is a grazing land. Even last year, the Chinese troops had put the area on fire to make temporary shift huts of Indian shepherds.

According to the reports, a flag-meeting could be scheduled soon to end the ongoing face-off.