CJI Vs SC Judges: Will AG Venugopal's intervention resolve the matter?
"Administration of the Supreme Court is not in order" the four senior judge panel had claimed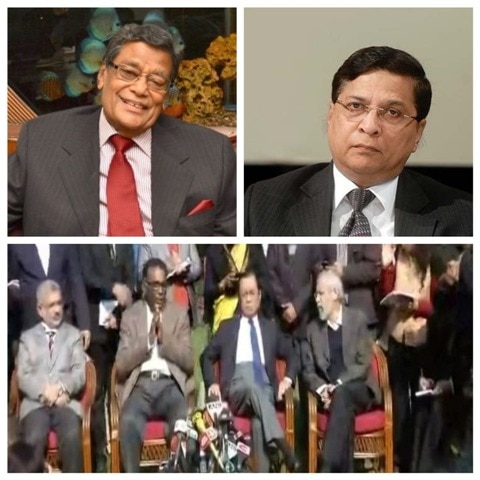 New Delhi: A day after a panel of four sitting judges of the country's highest judiciary addressed a press briefing raising concerns over the current functioning and disorder in the system, the matter is likely to sober down on Saturday with the intervention of Attorney General K.K Venugopal.
AG Venugopal spoke to Chief Justice of India (CJI) Dipak Misra on Friday and discussed the angst of the four top Judges namely Justices J.Chelameswar, Ranjan Gogoi, Madan Lokur and Kurian Joseph.
The press briefing was followed by a dissemination of a 7-page letter written by the panel of judges to the CJI addressing that the "administration of the Supreme Court is not in order". The judges further expressed their resentment saying that their voices were not heard therefore they chose to come out in public and address the issue.
ALSO READ: Four senior judges criticise case-allocation by Chief Justice Dipak Misra
While addressing the media, Justice Chelmeswar said, "Unless this institution is preserved, democracy will not survive in this country."
The bench accused the CJI of showing a partial behavior towards a certain judges when it comes to case allocation.
ALSO READ: SC judges concerns should be dealt with carefully: Rahul Gandhi
Besides this, the matter of Memorandum of Procedure, that is the rules and regulations while appointing the judges of the High Court and the Supreme Court.
Even the Supreme Court Bar Association is likely to resolve the matter at its end and is set to hold a meeting in the apex court at 4pm on Saturday.