Complaint against Kerala CPM state secretary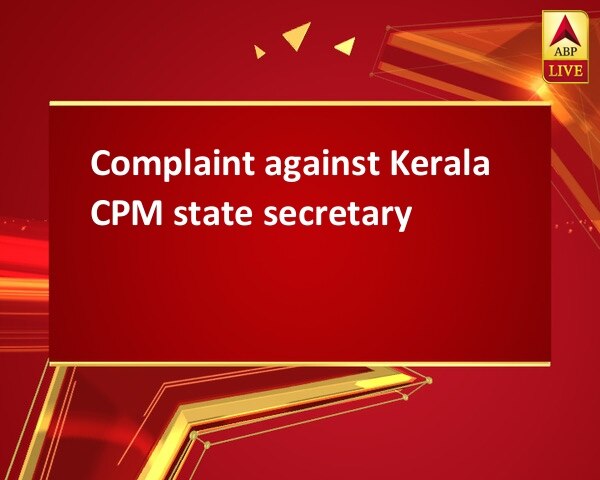 By:

ANI
Updated:
25 Jan 2018 06:45 PM
Trivandrum (Kerala) [India], Jan. 22 (ANI): Kerala Bharatiya Janata Party (BJP) state general secretary A. N. Radhakrishnan on Thursday filed a complaint with the Enforcement Directorate (ED) against Communist Party of India- Marxist (CPM) state secretary Kodiyeri Balakrishnan alleging a violation of provisions of the Prevention of Money Laundering Act (PMLA) and amassing of wealth disproportionate to known sources of income.
In his letter, Radhakrishnan also accused Balakrishnan's son, Binoy Balakrishnan of being involved in "money laundering and hawala transactions" and asked the ED to take appropriate action against the father-son duo.
The BJP leaders said that Balakrishnan and his son were misusing their political influence for financial transactions.
Earlier, a Dubai-based company had accused Binoy of cheating Rs 13 crore.
"There are enough indications in the complaint given by the UAE citizen about swindling of money to the tune of crores of rupees by Binoy. There is every reason to suspect that the huge amounts extracted from the UAE citizen have been brought to India through hawala channels", read the letter by Radhakrishnan. (ANI)
This story has not been edited. It has been published as provided by ANI