Concerned about Indians, not infiltrators: BJP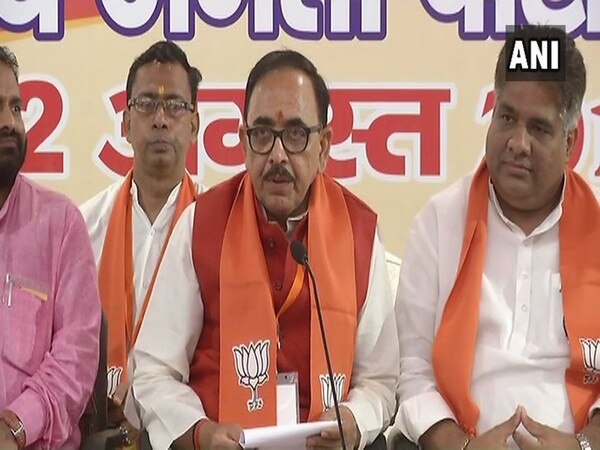 By:

ANI
Updated:
12 Aug 2018 11:20 PM
Meerut (Uttar Pradesh) [India], Aug 12 (ANI): The Uttar Pradesh faction of the Bharatiya Janata Party (BJP) on Sunday said that the party was concerned about the wellbeing of its citizens, irrespective of their religion, and not about infiltrators.
"National President (Amit Shah) said we will grant citizenship to those who came here as a refugee - be he a Hindu, Muslim, Christian or Buddhist. But we will throw out the infiltrators. We care about Indians. We don't care about infiltrators," BJP leader MM Pandey said at a press conference here.
Pandey's statement came a day after BJP Chief Amit Shah attacked West Bengal Chief Minister Mamata Banerjee for opposing the National Register of Citizens (NRC) draft for Assam and accused her of compromising the interests of Indians in Assam and West Bengal for her votebank politics.
The Opposition parties, including, the Congress, have been vociferous against the NRC draft which left out nearly 40 lakh people in Assam while incorporating names of 2.89 crore people out of 3.29 crore applicants.
However, Prime Minister Narendra Modi, in an interview with ANI, assured that no Indian citizen would be left out. (ANI)
This story has not been edited. It has been published as provided by ANI